Advanced Dental Services & Technology
The Latest Advancements Right Here in Fredrick
If you want to experience the very best dental care possible, you need to visit a dental office that stays on top of the newest techniques, tools, and materials in dentistry. At My Fredrick Dentist, we're proud to call ourselves "dental nerds," and we're constantly doing research and integrating the latest discoveries into our dental office. Thanks to this, our patients consistently experience fast, precise, and comfortable care no matter what they need. We can't wait to show you what modern-day dentistry can really do, so schedule an appointment today so you can find out.
Intraoral Camera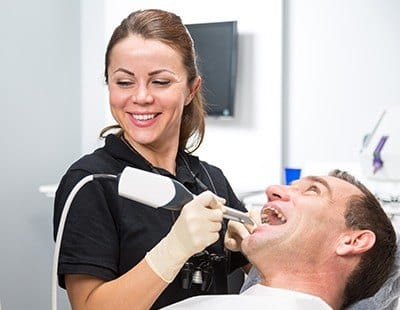 One of the hardest problems in dentistry is also one of the most basic: getting a good look at a patient's mouth. The teeth and gums have many surfaces that are well-hidden from the naked eye, but thanks to our intraoral camera, our team can ensure nothing gets past us at your next appointment. Using this pen-sized device, we can take high-resolution images of your mouth and display them on a monitor right next to your chair. You can then go over them with your dentist as they point out problem areas and discuss potential solutions, ensuring you're always on the same page when it comes to your smile.
Digital Dental X-Rays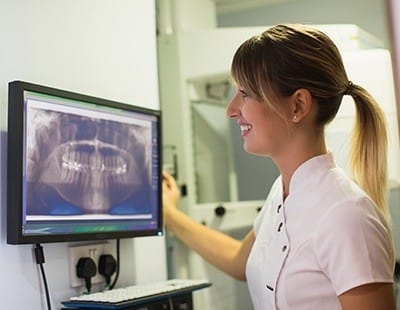 Many dental problems have early signs that only appear below the surface of the teeth and gums, and to make sure we don't miss them, we use X-rays every single day in our dental office. Since upgrading to fully digital X-rays, we've been able to save our patients' time as well as give them more peace of mind. Compared to traditional film radiography, digital X-rays take much less time to develop, provide better images, and emit up to 90% less radiation as well, offering the best of everything with a single tool.
Soft Tissue Laser Dentistry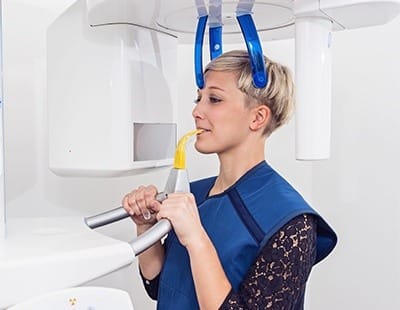 The future of dentistry is now at My Fredrick Dentist. With our soft tissue laser, we can target and eliminate harmful bacteria from along the gum line without causing any pain for the gums themselves. The laser actually sanitizes and cauterizes as it goes, leading to a comfortable treatment and brief recovery. In fact, the laser itself is so gentle that most patients don't even need local anesthesia to stay completely relaxed.
Nitrous Oxide Sedation Dentistry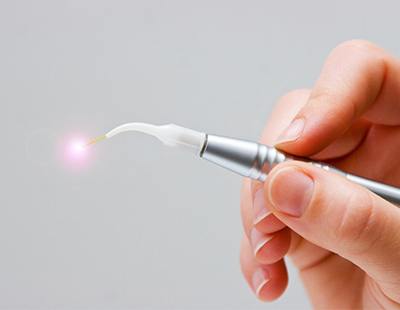 We see nervous patients every single day, and nothing makes us happier than to show someone that dental care is nothing to stress about when it's done right! If you need a little help to feel comfortable in the chair, we can use nitrous oxide to make any anxiety seemingly disappear. You'll simply wear a small nasal mask, and you'll breathe in the colorless gas. After a few minutes, you should feel warm, calm, and completely care-free. You'll keep the mask on for the entire appointment, and once it's removed, the gas' effects will quickly wear off, meaning you can go straight back to your day without interruption.