Dental Bridges – Frederick, MD
Improve Your Quality of Life With Custom-Crafted Restorations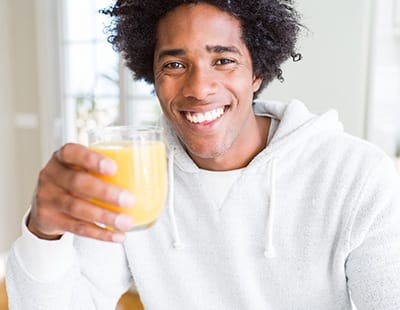 Bridge the gap between missing teeth with custom-created restorations that will improve your oral health, ability to speak and chew, and the look of your smile. When you leave missing teeth unreplaced, it can have detrimental impacts on your quality of life down the road. When you visit your dentist in Frederick, we can provide you with a consultation to make sure that a dental bridge is the best choice for you. We also utilize high-quality materials and the latest technology to ensure that our restorations are built to last and look as natural as possible.
Why Choose My Frederick Dentist For a Dental Bridge?
3 Expert Dentists on Staff
Patient-Focused Care
State-of-the-Art Facility
What is a Dental Bridge?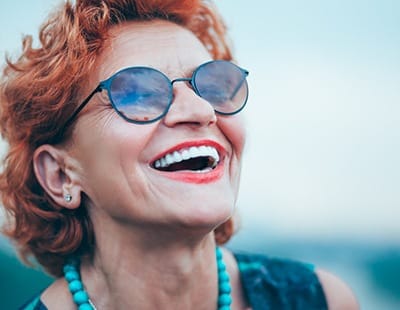 If you have a gap in your smile because of missing teeth and want to close it, getting a dental bridge in Frederick could do the trick. This restoration is comprised of two crowns on either side of a replacement tooth that are anchored to your natural teeth to literally bridge the gap in your mouth. Typically, these restorations are made from natural-colored materials like porcelain and are fused with metal or ceramic.
What is the Procedure of Getting a Dental Bridge?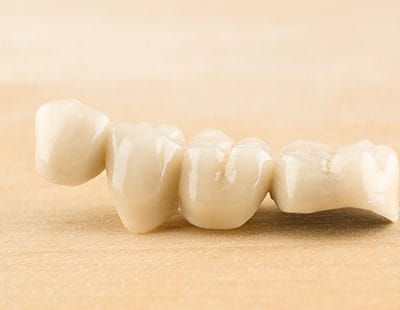 During your first visit with one of our three highly trained dentists on staff, we'll be happy to answer any questions you may have. We'll also begin preparing your teeth that will anchor the restoration by recontouring them so the crowns can securely fit over them. After that, we'll take impressions of them to send to our dental lab to craft your bridge to our specifications. There's no need to worry though, we'll place a temporary bridge to protect the area while we're waiting for your custom bridge to arrive at our office.
Once your permanent restoration arrives, we'll schedule your second appointment to remove your temporary bridge and make sure your new one fits properly. After making any necessary adjustments to the framework to make sure your bite is even, we'll use dental cement to attach it. If you have any questions about maintenance or any concerns, you're more than welcome to contact us.
What is an Implant-Retained Bridge?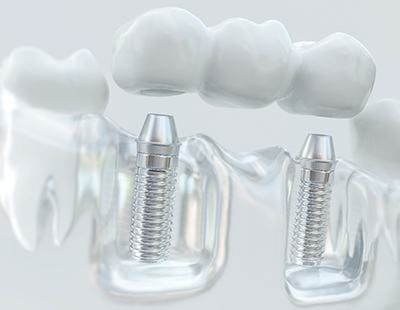 Similar to traditional bridges, ones that are retained by implants are natural-looking, customized prosthetics that act to replace missing teeth. The difference is, these are anchored to two surgically placed titanium posts that are fused with your jawbone. They don't just replace the visible portion of your teeth, but also the root. The gives the restoration added strength, durability, and a longer lifespan. We typically recommend implant-retained bridges for patients who have lost two or more consecutive teeth.
Replacing your pearly whites is vital to your oral and overall wellbeing, which is why we recommend contacting us today if you'd like to schedule a consultation or have any questions. We would be more than happy to help you regain your grin and boost your confidence!