Dental Implants – Frederick, MD
The World's Best Tooth Replacement
When it comes to replacing missing teeth, all 3 of our dentists will tell you the same thing: dental implants do it best. They look the most natural, have unmatched stability, and they can easily last for the rest of a patient's life. If you're serious about closing those gaps in your smile, dental implants should definitely be on your radar, and you can get them right here at My Fredrick Dentist. To learn more and start rebuilding your smile, contact us today for an implant consultation.
Why Choose My Frederick Dentist for Dental Implants?
Comprehensive care: Entire procedure completed under one roof
Able to replace any number of teeth for a lifetime
Next-level treatment planning with our cone beam scanner
FREE Dental Implant
Consultation
A modern solution to replace missing teeth.
Request
a Consult
Today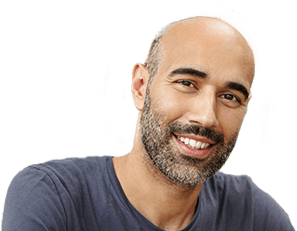 What Are Dental Implants?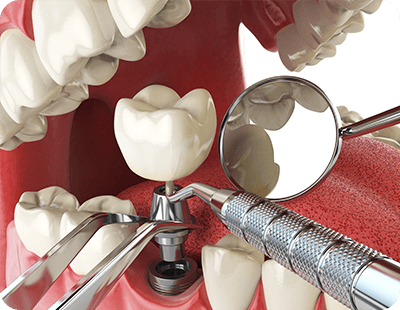 Unlike traditional tooth replacement, dental implants recreate the entire structure of a lost tooth, including the section that is hidden underneath the gums. A dental implant contains three main parts: a titanium post that is surgically inserted into the jawbone, a metal connector piece called an abutment, and a custom-made restoration (crown/bridge/denture) on top.
Because dental implants are the only solution that replicates a lost tooth's roots as well as its crown, they are able to look and feel perfectly natural while restoring more of your biting power. Those are just a few of the many reasons why most dentists, including ours, will agree that dental implants are the most beneficial way to replace missing teeth.
The 4-Step Dental Implant Process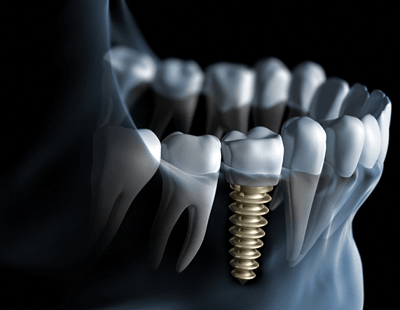 Receiving dental implants is a timely endeavor that often takes several months to complete. While it is well worth the wait, it's important that you understand how dental implants work and what you can expect throughout the process. Fortunately, you won't have to worry about a referral because our dentists can place and restore your implants all under one roof, so you'll be able to remain comfortable and confident that your new smile is being crafted by professionals who know and understand your individual needs. With dental implants, you'll achieve a more stable, functional, and longer-lasting smile.
Initial Dental Implant Consultation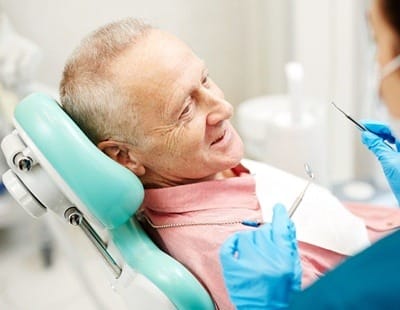 During your initial implant consultation, our dentists will examine your smile in its entirety and look at digital x-rays to get a better idea of your bone density. By getting a full view of the oral cavity and facial structure, they can better determine the course of action and formulate the proper treatment plan. If it looks as if your bone is stable, you'll likely be given the green light for surgery; however, if not, it might be necessary for you to undergo a bone graft or sinus lift to add bone minerals to the weakened areas of your bone.
Whether you need one or multiple dental implants, or you require a full arch, we can go over the dental implant process in Frederick, cost, and any post-procedure expectations you might have.
Dental Implant Surgery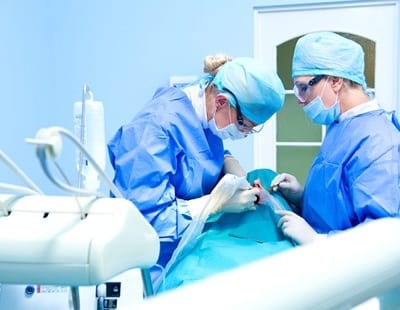 Our team is equipped to place your dental implants and see that you receive a customized, beautiful restoration all under one roof. When arriving for your dental implant placement, we will administer local anesthesia to ensure you are comfortable throughout the procedure. Next, depending on the number of implants you'll be receiving, we will make one or more small incisions in your gums before carefully positioning each implant. Once they are put into place, your surgical sites will be closed, and you'll be sent home to spend the next several months healing.
Dental Implant Osseointegration & Abutment Placement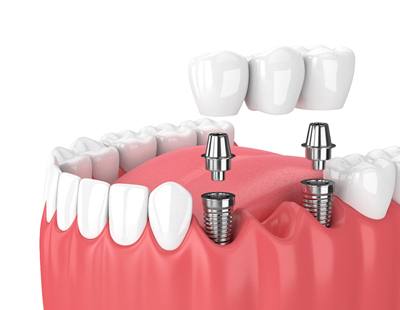 While at home, your implants will need to fuse to the bone and surrounding tissue in a process known as osseointegration. Within three to six months, you'll be fully healed, and you can return to our office to have your abutments put into place. These small metal appliances are placed on top of your implants and will connect to your restorations.
Placement of Dental Implant Restorations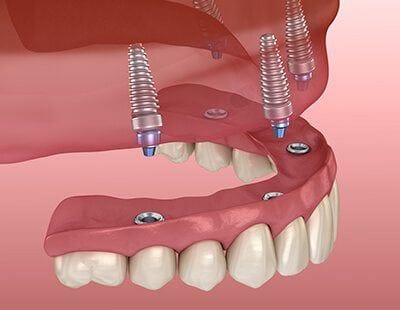 The final step in receiving dental implants is the placement of your customized restorations. Whether it is a dental crown, implant bridge, or implant dentures, your prosthetic will match the rest of your teeth and fit comfortably for a longer-lasting, beautiful smile.
Benefits of Dental Implants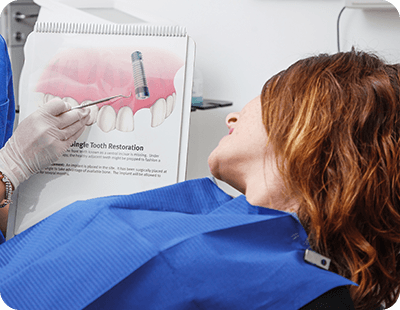 When you choose to complete your smile with dental implants, you can look forward to enjoying multiple benefits, including:
Rock Solid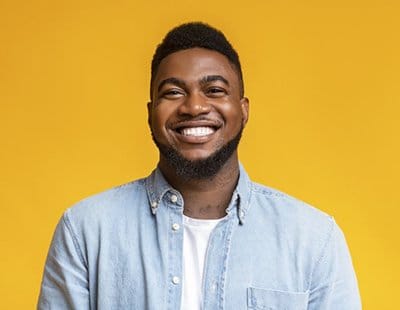 The main thing that makes dental implants so special is that they replace both the root and crown of a tooth, which no other treatment does. A small titanium post is placed into the jawbone, and this acts as the foundation for the new teeth. Because of this, patients don't have to worry about their implants moving, slipping, or breaking.
Lifelike Appearance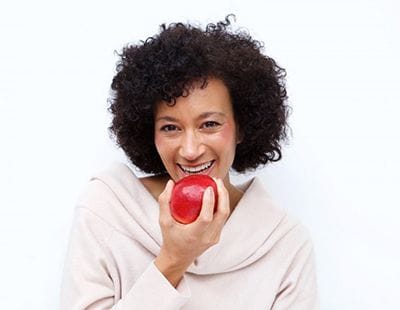 We only use 100% custom-made porcelain restorations to top our implants so that they completely blend with the surrounding teeth. In the end, only you and your dentist will know which tooth isn't real!
Lifelong Protection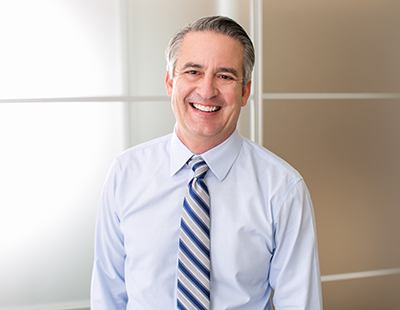 Implants can actually prevent and even reverse the bone loss after tooth loss, which not only preserves the foundation of the remaining teeth but also helps a patient maintain a more youthful face shape over time.
One-of-a-Kind Longevity
With just standard oral hygiene and regular checkups, a dental implant can last for about 30 years or even for the rest of a patient's life.
Who Dental Implants Can Help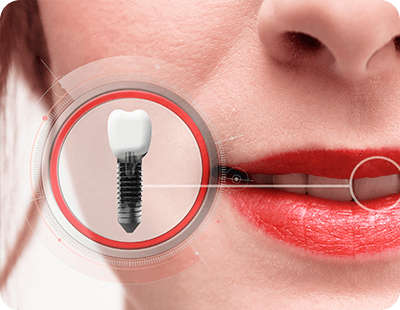 One of the best things about dental implants is that they are so versatile. No matter how many teeth you might be missing, you can be sure we can use implants to bring them back.
Missing One Tooth
Instead of sacrificing two healthy teeth in order to support a bridge, our team can simply place an implant root into the smile and top it with a porcelain crown without altering the surrounding dental structure.
Missing Multiple Teeth
Implant crowns can be placed throughout the mouth to restore nonconsecutive missing teeth, and a small number of roots can even support a partial denture. For patients with multiple missing teeth in a row, just two implants can be used to hold a bridge that is much stronger and more reliable than a traditional one.
Missing All Teeth
Whether you're missing a large number of teeth or are just sick and tired of dealing with an unstable denture, implants can help you finally have a set of teeth you can trust. With just four to six carefully placed implants, a full denture can be secured directly to the jawbone to instantly bring back a patient's smile and bite strength.
Understanding the Cost of Dental Implants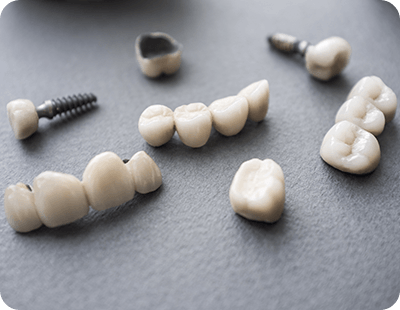 As we touched on above, dental implants can be used in a variety of ways to help patients dealing with varying degrees of tooth loss, and because of this, the cost of the procedure is different for every person. Before we begin your treatment, our team will be sure to go over all pertinent pricing information with you so that you'll know exactly what to expect.
While implants do tend to cost more upfront compared to traditional bridges and dentures, it's important to remember that they last dramatically longer. While typical restorations need to be replaced every five to seven years on average, compounding their lower price, the same implants can easily last for multiple decades, saving someone thousands by comparison.
Types of Dental Implants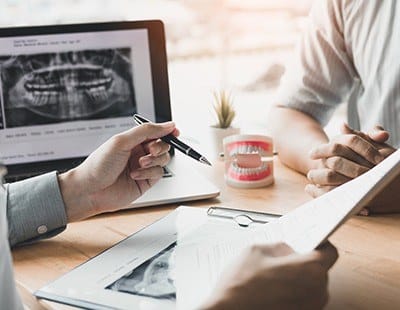 One of the primary factors that determines how much your dental implant surgery will cost is how many titanium posts need to be placed. Depending on how many teeth you're missing, we may decide to place one implant that secures a dental crown, two implants on either side of a bridge, or four to eight implants to attach an entire denture to the bottom or top arch of teeth. Of course, the more implants that need to be placed in order to secure the restoration, the higher the cost of the procedure. During your consultation, we'll examine your X-rays and determine how many implants you need in order to fully restore the function and look of your smile.
What Are the Stages of Dental Implant Treatment?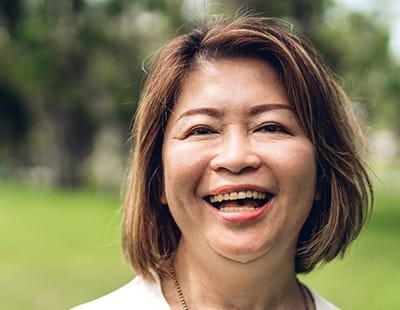 One great benefit of dental implants is that they're completed over the course of several months and multiple different stages. This allows our patients to financially prepare for each visit as they happen, which makes the overall cost of the treatment easier to manage. Here are some of the primary stages of the process that may incur different costs:
Preparatory procedures including bone grafts, sinus lifts, and gum disease therapy.
The implant surgery.
The abutment placement.
Design and placement of customized restoration.
Are Dental Implants Worth the Investment?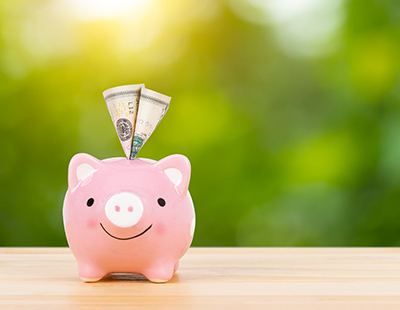 Yes! Patients and professionals will both agree that the cost of dental implants in Frederick is well worth all of the benefits that they have to offer. They have the potential to last over 35 years—that's over four times as long as traditional restorations such as dentures! They're also incredibly durable and sturdy since they don't rely on natural suction and adhesive to stay in place. That means that you'll be able to continue eating all of your favorite foods with ease.
Does Dental Insurance Cover Dental Implants?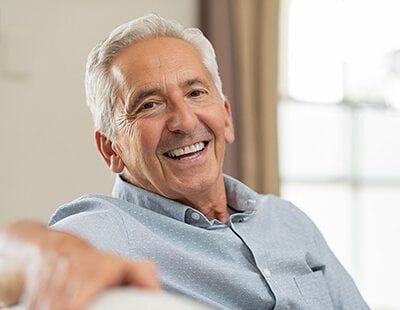 Unfortunately, most dental insurance companies don't cover the cost of the procedure. However, it's always worth it to contact and ask your provider directly. If you need help with this, our team would be more than happy to assist. At My Frederick Dentist, we also offer additional financing options through CareCredit.
Advanced Dental Implant Procedures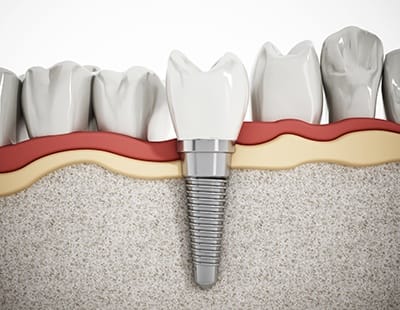 Some dental implant procedures in Frederick are more complex than others. If it has only been a short time since you've lost your teeth, the surgery can sometimes be done right away. But if time has passed, your jaw might have deteriorated, and there may not be enough bone left to integrate with the implants. To overcome this obstacle, Dr. Emad and Dr. Aziz may arrange for you to receive an advanced procedure such as bone graft. Are you worried that dental implants might not be an option for you because of your jaw? Call us today to learn how we might be able to change that.
Bone Grafting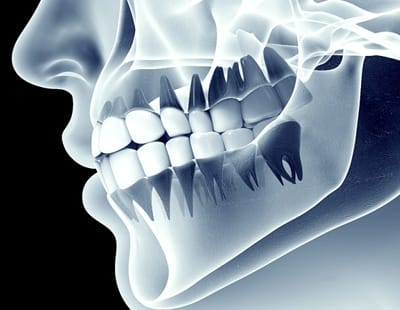 Your bones tend to break down – or resorb – in areas where they're no longer in use, which is why the jaw loses some of its density when teeth are missing. To reverse the damage, we can transplant new bone tissue to the damaged area; this causes the jaw to start developing tissue of its own. Given enough time (which can be anywhere from three months to a year), the site of the graft will have rebuilt itself to the point where it can successfully join with and support dental implants.
Typically, we'll use bone tissue taken from your own body, likely from the back of your jaw. However, grafting material can also come from another human donor, and in some instances, animal bone might be used. There's even a type of synthetic graft called an alloplast.
In some instances, we can perform implant surgery right after grafting. In general, though, you should plan on allowing several months for your mouth to recover. You'll need to take care of your mouth for a few days after surgery; plan on eating only soft foods for a few days as well as using painkillers and ice packs to control any discomfort or swelling.
Sinus Lift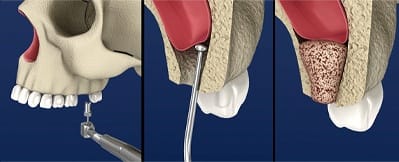 On the surface, a sinus lift is very similar to a bone graft in that new tissue is added to the jaw and helps it regain any height it has lost. There are two main differences between these procedures: first, a sinus lift is only performed on the upper jaw, and second, it moves the sinuses away from the mouth, which might be required if you're getting implants to replace certain specific teeth.
After opening the gums, we'll expose the thin membrane separating the sinuses from the mouth. We shall then very gently push the membrane up and away from the space where we need to work. The grafting material is added to this area in layers. After four or nine months, your mouth should fully heal, and we'll be ready to move on with the implant process. (Note that the exact healing time will vary from person to person.)
Remember that while it's very common for bone grafts and sinus lifts to be part of the dental implant process, they're not always required; we may be able to simply schedule the implant surgery right away. The initial consultation at the beginning of the implant process is important for determining which procedures are necessary.
Dental Implant FAQs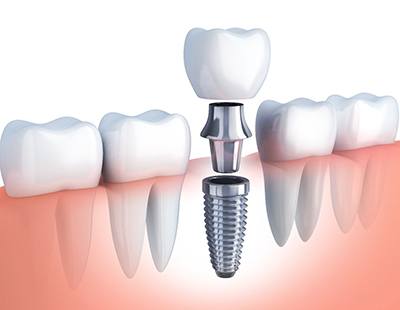 If you're missing teeth in Frederick, look no further than dental implants to restore your smile back to its former glory. They are clearly the best choice when it comes to tooth replacement. However, it's completely normal for you to have some questions about the details of the process. That's why we've taken some of the dental implant questions we get asked the most often and answered them below for your benefit. If your question isn't answered on this page, just call us and ask!
Does Getting Dental Implants Hurt?
The truth is most dental implant placements involve significantly less pain than a tooth extraction. In fact, many patients tell us how surprised they were with how little discomfort they had! We'll make sure to use plenty of anesthetic to numb you up during your procedure. As with any oral surgery, though, you can expect to deal with some minor soreness and swelling after your implant has been placed. More often than not, this can be alleviated by applying a cold compress and taking your prescribed or over-the-counter pain medication.
How Long Will It Take for My Dental Implants to Heal?
While every patient is different, it takes three to six months on average. Healing time takes so long because your jawbone will actually grow around the implant until your implant is essentially a part of you. If you need any preliminary procedures, like a sinus lift or a bone graft, your total treatment time could be extended by a few more months. Ultimately, it will be worth it to have a completely lifelike smile that stands the test of time.
What Is the Success Rate of Dental Implants?
Dental implants have been successfully placed since at least the 1960s. With ever-improving technological advancements and incredibly durable materials, dental implants in Frederick have a success rate of more than 95%, even after decades of use.
What Can Cause Dental Implant Failure?
While implants do have a 95% success rate, that means they fail a small portion of the time. This most often occurs in the few months after implant placement, when the post fails to fully integrate with the jawbone. This is why excellent oral hygiene is imperative. Otherwise, an infection could arise that could cause your body to reject the implant. Also, if you use your implant to bite too soon, it could subject it to forces that it's not yet strong enough to withstand. However, if you take proper care of your implant with good dental hygiene and regular checkups, it should last for decades to come.
Am I Too Young or Too Old to Get Dental Implants?
The great news is that there is generally no wrong age to get dental implants. Some patients worry they might be too old, but the only way that would affect your ability to get new teeth is that the healing process may take just a bit longer. On the other hand, we typically don't place dental implants in children, as their jawbone is still growing, and we don't want to interfere with that development. For this reason, we usually wait until a patient is at least 18 years old to replace a missing tooth with an implant.
Dental Implant Aftercare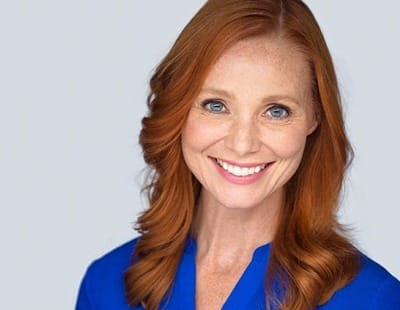 Once your dental implants are put into place, it will be necessary to commit to a few months of recovery in order for them to fuse with your jawbone and surrounding tissues. By following the tips and suggestions of your dental team, you will be on a path to proper healing and a longer-lasting, more beautiful smile. Although it does require some careful consideration with regard to your oral hygiene and day-to-day tasks in the beginning, before you know it, your implants will feel just like your natural teeth, allowing you to move about your day without any problems.
How to Keep Your Mouth & Implants Clean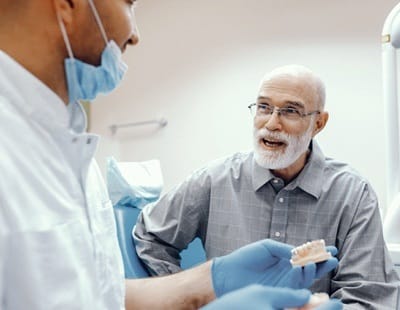 You'll need to take proper precautions when it comes to your oral hygiene after having your dental implants placed. Some helpful tips include:
Don't brush around the area of your surgical site(s) the first few days after placement. Over time, you can begin to gently brush this less tender area with a soft-bristled toothbrush.
Instead of using an alcohol-based mouthwash, opt for hot water and a teaspoon of salt. This will help with the healing process during the first week. Be sure the mixture is not too hot when swishing it around in your mouth. You can repeat this process multiple times to encourage faster healing.
If possible, remember to chew on the other side of your mouth and rinse after eating.
What to Avoid After Getting Dental Implants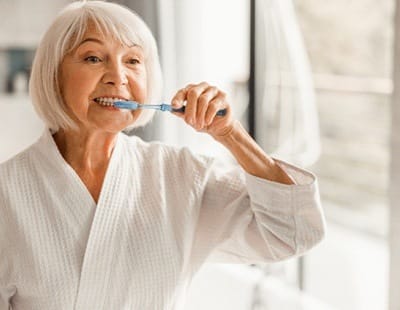 There are several things you will want to avoid after replacing your missing teeth in Frederick with dental implants, some of which include:
Smoking or using any type of tobacco products, at least until your surgical sites are fully healed (although this is highly unadvised)
Eating anything until after the anesthetic you received wears off
Touching or prodding at the surgical sites
Eating or drinking anything hot on the first day
Vigorous exercise within the first two days
The Possibility of Pain After Having Dental Implants Placed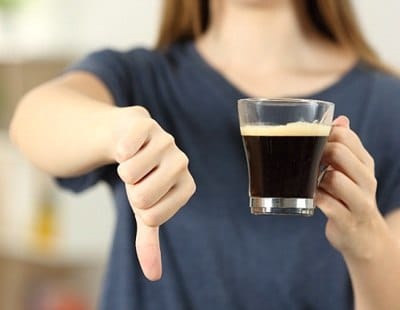 It is not uncommon to experience some discomfort after having your implants surgically placed into your jawbone. The first few days may require you to take an over-the-counter pain reliever and use a cold compress; however, this will dissipate with time. If we prescribe any medications, make sure to take them as instructed. Take a pain reliever ever so often for headaches or discomfort throughout treatment is fine, just be sure to read the label to prevent overuse.
When taking a prescribed painkiller, remember to take it before your anesthesia fully wears off. This will help to stave off much of the discomfort.