Dental Implants – Frederick, MD
The World's Best Tooth Replacement
When it comes to replacing missing teeth, all 3 of our dentists will tell you the same thing: dental implants do it best. They look the most natural, have unmatched stability, and they can easily last for the rest of a patient's life. If you're serious about closing those gaps in your smile, dental implants should definitely be on your radar, and you can get them right here at My Fredrick Dentist. To learn more and start rebuilding your smile, contact us today for an implant consultation.
Why Choose My Frederick Dentist for Dental Implants?
Comprehensive care: Entire procedure completed under one roof
Able to replace any number of teeth for a lifetime
Next-level treatment planning with our cone beam scanner
FREE Dental Implant
Consultation
A modern solution to replace missing teeth.
Request
a Consult
Today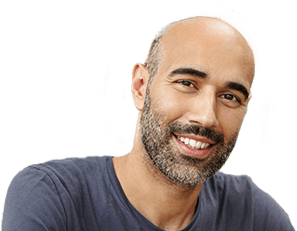 Benefits of Dental Implants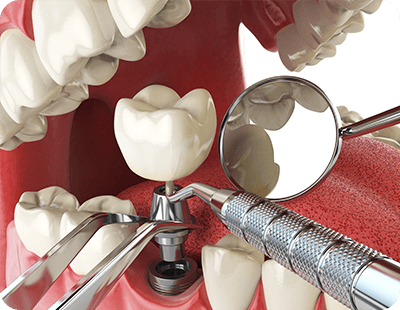 Rock Solid: The main thing that makes dental implants so special is that they replace both the root and crown of a tooth, which no other treatment does. A small titanium post is placed into the jawbone, and this acts as the foundation for the new teeth. Because of this, patients don't have to worry about their implants moving, slipping, or breaking.
Lifelike Appearance: We only use 100% custom-made porcelain restorations to top our implants so they completely blend with the surrounding teeth. In the end, only you and your dentist will know which tooth isn't real!
Lifelong Protection: Implants can actually prevent and even reverse the bone loss after tooth loss, which not only preserves the foundation of the remaining teeth but also helps a patient maintain a more youthful face shape over time.
One-of-a-Kind Longevity: With just standard oral hygiene and regular checkups, a dental implant can last for about 30 years or even for the rest of a patient's life.
Indications for Dental Implants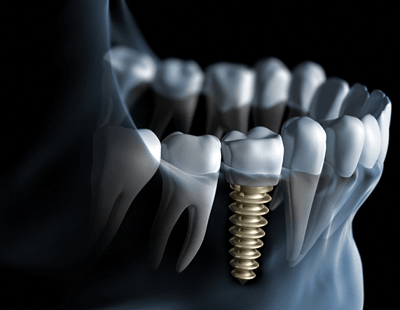 One of the best things about dental implants is that they are so versatile. No matter how many teeth you might be missing, you can be sure we can use implants to bring them back:
Missing Single Tooth
Instead of sacrificing two healthy teeth in order to support a bridge, our team can simply place an implant root into the smile and top it with a porcelain crown without altering the surrounding dental structure.
Missing Multiple Teeth
Implant crowns can be placed throughout the mouth to restore nonconsecutive missing teeth, and a small number of roots can even support an entire partial denture. For patients with multiple missing teeth in a row, just 2 implants can be used to hold a bridge that is much stronger and more reliable than a traditional one.
Missing All Teeth
Whether you're missing a large number of teeth or are just sick and tired of dealing with an unstable denture, implants can help you finally have a set of teeth you can trust. With just 4-6 carefully placed implants, a full denture can be secured directly to the jawbone to instantly bring back a patient's smile and bite strength.
Start to Finish Convenience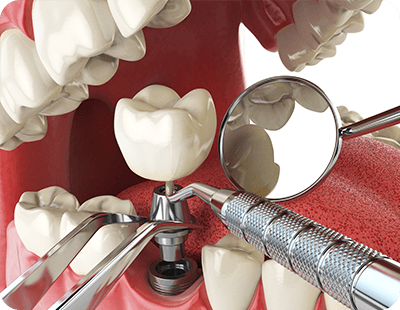 In order for a patient to get dental implants, they must first undergo a minor surgical procedure in which the new roots are positioned within the jawbone. Most other dental offices will refer their patients to an outside specialist for this, but at My Fredrick Dentist, we're able to perform the entire implant treatment under one roof! From your initial consultation all the way until you walk out with a renewed smile, you'll work with the same dentist and team so the process is as efficient and comfortable as possible.
Understanding the Cost of Dental Implants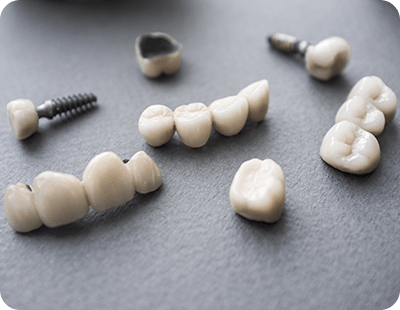 As we touched on above, dental implants can be used in a variety of ways to help patients dealing with varying degrees of tooth loss, and because of this, the cost of the procedure is different for every person. Before we begin your treatment, our team will be sure to go over all pertinent pricing information with you so you'll know exactly what to expect.
While implants do tend to cost more upfront compared to traditional bridges and dentures, it's important to remember that they last dramatically longer. While typical restorations need to be replaced every 5-7 years on average, compounding their lower price, the same implants can easily last for multiple decades, saving someone thousands by comparison.
How Dental Implants Work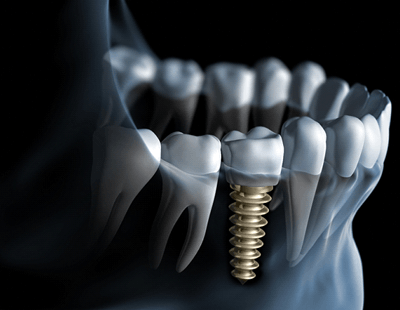 Receiving dental implants is a timely endeavor that often takes up to 6 months to complete. While it is well worth the wait, it's important that you understand how dental implants work and what you can expect throughout the process. Fortunately, you won't have to worry about a referral because our dentists can place and restore your implants all under one roof, so you'll be able to remain comfortable and confident that your new smile is being crafted by professionals who know and understand your individual needs. With dental implants, you'll achieve a more stable, functional, and longer-lasting smile.