Preventive Dentistry – Frederick, MD
Healthy Teeth for a Lifetime
Every healthy smile is built upon a foundation of solid preventive care because stopping a cavity is much easier (and cheaper!) than getting one fixed. That's why we take a more proactive approach here at My Fredrick Dentist. Rather than just taking care of problems as they pop up, we work to help our patients avoid small issues, so they don't turn into major headaches later, ensuring they spend less time in our dental office and more time simply enjoying their lives. To learn more about safeguarding your family's teeth and schedule an appointment, contact us today.
Why Choose My Frederick Dentist for Preventive Dentistry?
Ready to treat smiles of all ages
Fun, friendly, & relaxed dental office atmosphere
State-of-the-art facility & highly-skilled team
Dental Checkups & Teeth Cleanings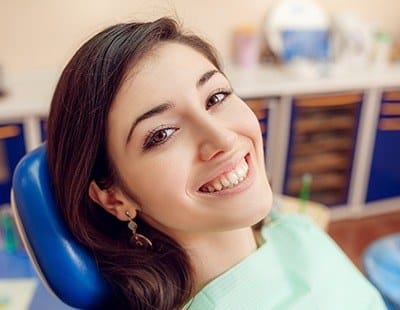 Whether someone is 3 or 93, our team recommends that people should attend at least one checkup and cleaning appointment every 6 months. During these visits, your dentist will examine your teeth, gums, and bite so they can spot and treat any decay or damage as early as possible. You'll also receive a refreshing cleaning from our hygienist, which will not only help prevent cavities but also remove minor surface stains to keep your teeth nice and white.
Dental Sealants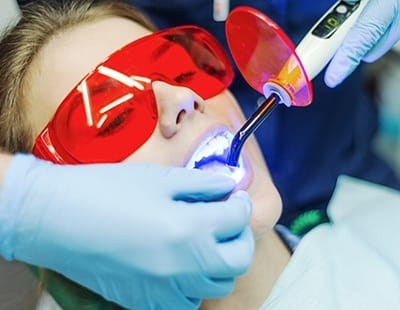 Dental sealants are a quick and easy way we can protect vulnerable areas of the teeth from developing decay. They are particularly useful for the chewing surfaces of the back teeth, as their wide and deeply grooved surfaces make them very susceptible to cavities. We simply place a thin layer of a clear composite resin onto the enamel, and it hardens into a nearly invisible barrier that keeps out plaque, bacteria, and acids.
Nightguards for Bruxism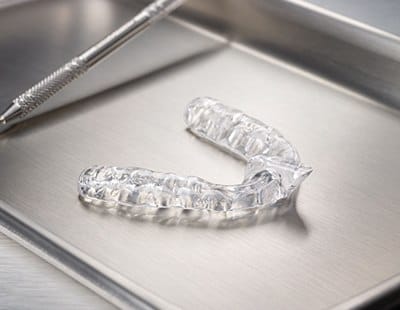 You may not have heard the word "bruxism" before, but it's actually more common than you might think! It refers to unconscious teeth grinding while someone is asleep, which left untreated, can cause serious damage to the teeth and any dental restorations. Fortunately, we can protect the smile while someone slumbers by having them wear a nightguard to bed. This is a small oral appliance that goes over the teeth and blocks them from coming together, preventing any grinding.
TMJ/TMD Treatment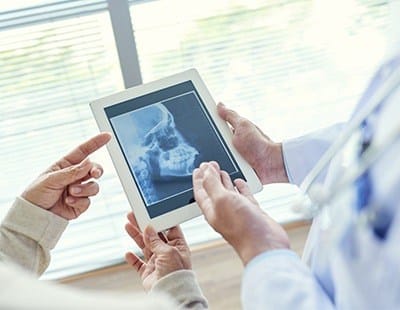 Does your jaw feel stiff or click and pop all of the time? Has it even become stuck while opening or closing? If so, then you may be suffering from a TMD or temporomandibular joint disorder. Your temporomandibular joint (TMJ) is the set of hinges that connects your lower jaw to the rest of your head, essentially giving you the ability to eat, speak, laugh, yawn, etc. If you're experiencing any chronic pain in your jaw, head, face, or neck, our team can help get to the root of the issue and use a number of treatments designed to improve oral function as well as provide complete relief.
Mouthguards / Sportsguards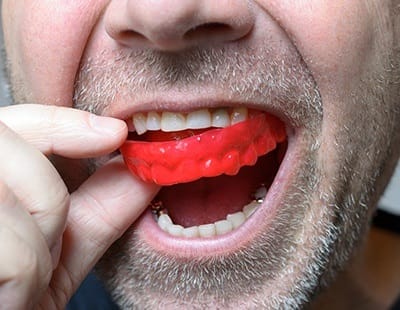 Everyone can agree that it's extremely important for athletes to wear the right safety equipment, but between all the helmets and shin guards, one part of the body often goes unprotected—the teeth. This is why up to 40% of all dental injuries are sports-related! If you or your child regularly participate in sports, we can provide you with a custom-made mouthguard that will fit better and provide much more protection than any generic appliance you'll find at the store or online.
Oral Cancer Screening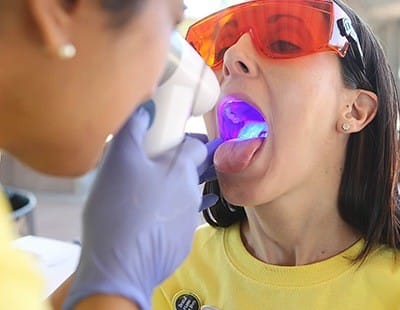 Oral cancer is a disease that claims tens of thousands of lives every year, and this is mostly because it usually isn't caught and diagnosed until it is quite advanced. Early detection is crucial for survival, which is why we'll give you an oral cancer screening at every routine checkup. Our team can spot the slightest indications of cancerous tissues within the mouth, and if we find anything, we can help a patient get a biopsy and treatment right away.
Fluoride Treatment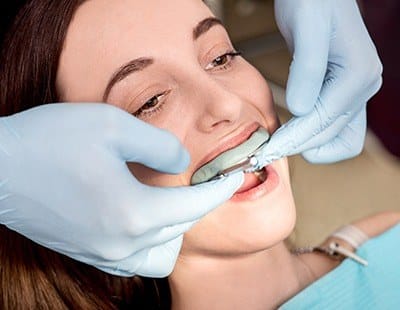 Fluoride comes to us directly from nature, and the reason you'll find it added to so many oral healthcare products and even public water sources is that it has been proven to dramatically reduce someone's risk for cavities. It's also been shown to repair minor areas of damage on the enamel to reverse minor decay that is already present. To give our patients an extra boost of cavity protection, we can apply a highly-concentrated fluoride varnish to their teeth for a minute or so at their regular checkups. This treatment is quick, painless, and goes a long way in keeping a patient healthy between appointments.