Tooth Extractions – Frederick, MD
How We Remove Problem Teeth
At My Fredrick Dentist, we do everything we can to help our patients preserve their natural teeth for as long as possible. Unfortunately, there are some situations where the best thing to do is simply remove a tooth that is damaged beyond the point of repair. We only use extractions after exhausting all other options, but if you or your child ever need one, you can trust that our team will make it a smooth and comfortable process from beginning to end.
Why Choose My Frederick Dentist for Tooth Extractions?
Designed to be pain-free
Multiple kinds of tooth replacement available
Kind, friendly, & highly-skilled team
Why You Might Need a Tooth Extraction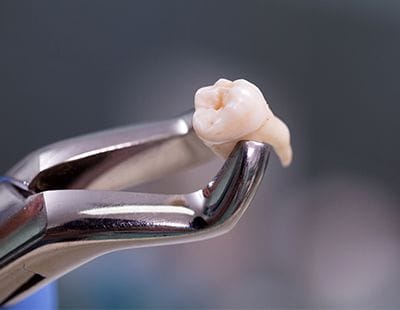 Our team may recommend a tooth extraction if:
More than 2/3rds of the enamel has been damaged by decay.
The structure is so broken that it cannot be put back together.
Gum disease has severely weakened the bone supporting a tooth.
More room is needed in the mouth for a new denture/orthodontic treatment.
A baby tooth is blocking an adult tooth from coming in properly.
Thanks to our use of local anesthetic, most of our patients say they didn't feel a thing during their extraction, and their mouth usually feels normal after just 2-3 days of healing.