Tooth Extractions – Frederick, MD
Removing Problem Teeth for a Healthier Smile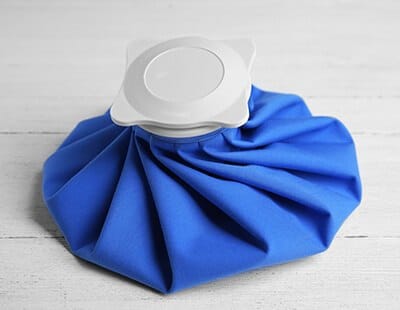 There's no substitution that can compare to your natural healthy tooth, which is why our dentists do everything they can to preserve our patients' natural teeth so they can last as long as possible. However, there are certain situations in which the only choice is to extract a tooth to prevent it from harming the rest of your mouth. Although this procedure may sound daunting, our team does everything we can to make it comfortable, pain-free, and as smooth as possible. If you're experiencing intense dental pain, contact our office immediately to schedule a same-day emergency visit so we can repair your smile.
Why Choose My Frederick Dentist For a Tooth Extraction?
Virtually Painless Procedure
Multiple Tooth Replacement Treatments Available
Highly Skilled Dentists
When Are Extractions Recommended?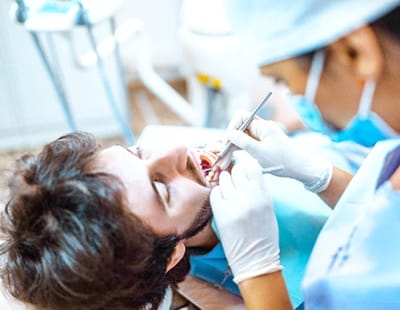 Our emergency dentist in Frederick will only recommend a tooth extraction if it's absolutely necessary and there's no other treatment options that allow us to save your natural tooth. With an extraction, we aim to prevent serious oral health issues from developing by removing the problem. Here are some of the common reasons we would suggest this procedure:
Over two-thirds of your enamel has been damaged by decay.
Your tooth is so broken that we aren't able to put it back together.
Gum disease has severely weakened the bone structure that's supporting a tooth.
More room is required in your mouth for a new denture or orthodontic treatment to provide successful results.
A baby tooth is preventing an adult tooth from properly growing in.
The Tooth Extraction Procedure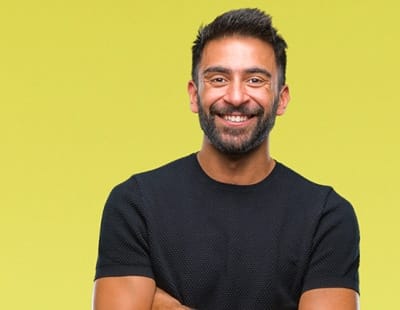 Many people think of the term "pulling teeth" when they first hear that they need a tooth removed. However, dentists never actually pull teeth, because it's an ineffective removal strategy that is unnecessarily painful. When you visit our office for tooth extractions in Frederick, we'll make sure you're completely numbed so you can't feel a thing. Using a pair of dental forceps, our dentist will gently rock your tooth until it slips out of the socket on its own. With this approach, our patients don't feel a thing. If a tooth hasn't fully emerged past the gums, it will need to be extracted surgically.
After the procedure, it's completely normal to feel some mild discomfort and soreness as your anesthesia begins to wear off. It's important to follow your emergency dentist's instructions so you can make a quick and healthy recovery.
Healing After a Tooth Extraction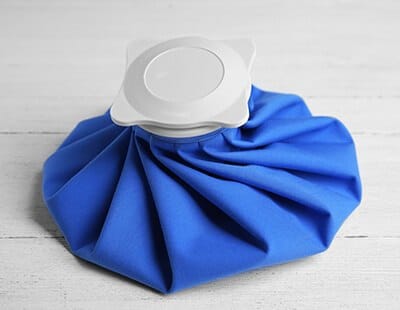 Caring for your mouth after a tooth extraction is important, especially if you aim to make a fast recovery. Here are some ways you can feel better, faster:
Take prescribed medication as instructed.
Reduce swelling with a cold compress.
Limit your activities for 24 hours following your extraction.
Eat a soft diet of healthy foods and snacks and stay hydrated.
Gently brush your teeth, avoiding the extraction site.
Keep the extraction site clean by rinsing your mouth with saltwater four times a day.
Don't drink with a straw.
Don't smoke.
We will provide you with a complete list of aftercare instructions after your procedure is over. Feel free to contact our team of professionals if you ever have any questions or concerns during your healing process.
Understanding the Cost of Tooth Extractions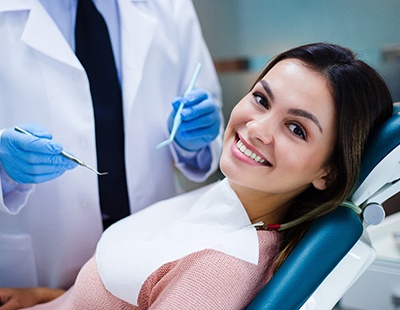 The amount you'll pay for a tooth extraction will likely vary on a few key factors, including the type of extraction you need, the number of teeth that have to be removed, and other considerations. If you have been told that you need to have a tooth extraction, read on to learn more ahead of your next visit.
Factors That Can Affect Tooth Extraction Cost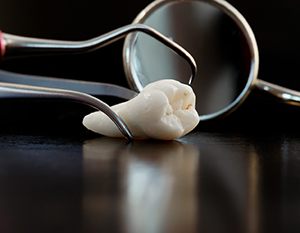 Without performing a more detailed exam of your mouth and the tooth in question, we can't know for sure exactly how much your extraction will cost. However, there are factors to keep in mind as they can increase the price of your treatment. This includes:
The type of tooth needing extraction (front teeth vs. molars will have different costs)
The location of the tooth
How difficult the tooth extraction is expected to be (Dr. Aziz has experience performing simple and surgical extractions, so it's unlikely we'll need a specialist to visit)
Next steps following your extraction (such as bone grafting or immediate implant placement)
Once we can confirm more information about your procedure, we can provide an itemized breakdown of your treatment costs and discuss financing options from there. This could include dental insurance coverage or alternative solutions based on your circumstance.
Does Dental Insurance Cover Tooth Extractions?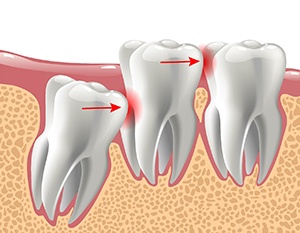 It's typical for dental insurance plans to cover around 50% of the costs associated with tooth extractions once the deductible has been met. This is the case for wisdom teeth extractions as well, a service we provide in-house. With that said, there are limits in place for most plans. For example, only a certain number of teeth may be covered or a waiting period must be fulfilled before coverage kicks in. Since every plan is unique, we encourage you to confirm your plan's details with your insurance company directly. Our office can facilitate this process as well should you need guidance.
How to Make Tooth Extractions Affordable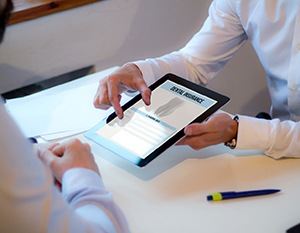 Even if you do not have a dental insurance plan, there may be other options available to you that make your care more affordable. For example, we may recommend enrolling into a financing plan through CareCredit. This third-party option is designed to make it easier to pay for more expensive dental treatments over a longer period of time. Your payments are made in monthly installments with little to zero interest attached in many cases, making important procedures like these more accessible.
Alternatively, our in-house membership club can help you save money on other essential preventive measures like exams and cleanings. This can help you put more money towards your tooth extraction and lower your out-of-pocket costs.
Regardless of how much your treatment costs, My Frederick Dentist will be by your side every step of the way and help you create a treatment plan that fits into your budget.
Tooth Extractions FAQs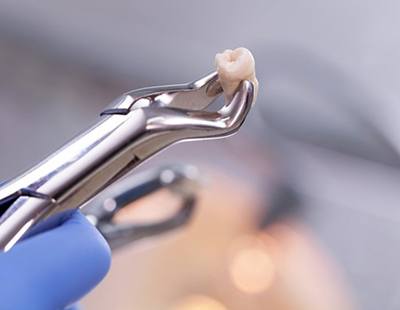 Our team at My Frederick Dentist understands that getting a tooth removed sounds like an intimidating and painful procedure. Many patients experience anxiety before their extraction, especially if they're never had one done before. To help soothe your worries, we'll be happy to answer any questions you may have about tooth extractions in Frederick. We've included the answers to a few frequently asked questions below, but feel free to ask more during your consultation or over the phone!
Does getting a tooth extracted hurt?
No matter the circumstances of your tooth extraction, the first step of the treatment is always the same: numbing your mouth. During your procedure, you may feel a slight pressure, but you shouldn't experience pain. You can expect to deal with soreness and general discomfort for the next few days, but it can be managed as long as you follow our aftercare instructions.
How should I prepare for my tooth extraction?
Taking the right precautions before your tooth extraction is just as important as following all of your aftercare guidelines. Before your procedure, ask our dentists any and all questions you may have, such as what to bring to our office or what you should eat for breakfast that day. Even if your question seems silly or self-explanatory, you can never be too prepared when it comes to a serious dental procedure like a tooth extraction.
Our dentists may provide specific instructions on what to do beforehand, such as only drinking water the morning of your appointment or picking up prescription medication so you can take it immediately after your procedure. We also recommend arranging for someone to drive you to and from our office, as you'll most likely receive sedation or anesthesia that will prevent you from driving home.
What risks are involved with tooth extractions?
Thanks to modern innovations in dental technology, tooth extractions are considered an extremely safe procedure. With that said, no dental procedure is 100% risk-free. The primary risk with tooth extractions is infection, which may end up spreading to other areas of your body if it isn't handled promptly. Another risk is dry socket, which can not only cause serious pain, but it may also delay the healing process.
To minimize these risks, your dentist in Frederick will provide you with detailed aftercare instructions as well as a list of common symptoms of infection or dry socket to watch out for.
Can I smoke after getting a tooth extracted?
Tobacco products such as cigars, cigarettes, and even e-cigarettes, can impair your body's healing ability. To ensure you heal properly, we recommend abstaining from smoking for at least five days after your extraction. Ideally, you should avoid tobacco for at least two weeks afterward.
If you've had trouble quitting in the past, please don't be afraid to talk to our dentists. We're not interested in passing judgment; we simply want to give you the help you need to maintain a healthy smile.