Cosmetic Dentistry – Frederick, MD
Come Get Your Confident Smile
You don't need to be a dentist to know that a beautiful smile can do so much more for a person than simply help them look good. When someone has perfectly white teeth, they're usually filled to the brim with confidence, and with confidence, a person can accomplish just about anything. However, if you find that your smile consistently makes you feel self-conscious because of noticeable flaws, know that none of them have to be permanent. With cosmetic dentistry, our team can improve the shape, size, color, and spacing of your teeth to whatever you desire, ensuring that your smile always makes the right first impression. To learn more about your options and get started today, give us a call.
Why Choose My Frederick Dentist for Cosmetic Dentistry?
Get anything from a minor touch-up to a dramatic makeover
Treatments designed to both look great & stand the test of time
Kind, friendly, & highly-skilled team
Porcelain Veneers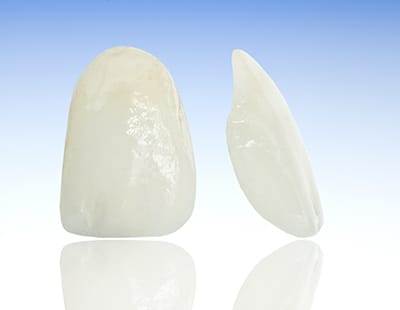 Porcelain veneers are amazing because they can fix multiple imperfections with just one simple procedure. Whether a person has stains, chips, cracks, gaps, or all of the above, veneers can instantly give someone a big, bright, and beautiful set of teeth. They work by placing extremely thin ceramic shells over the front of the teeth that are designed to look like pristine white enamel. They are always custom-made, and in just two appointments, you can enhance a single tooth or get an entire set to achieve a complete transformation.
Metal Free Dental Restorations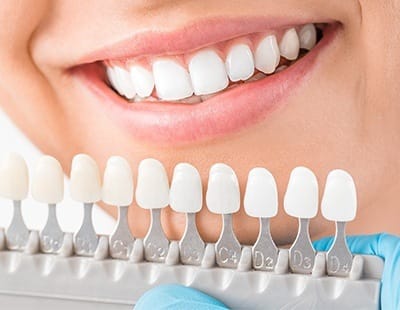 While silver and gold crowns might be OK for the back teeth that can't be seen in the smile, what if we need to repair one of the front teeth? In this situation, we only use metal-free restorations. These crowns and bridges are made of 100% dental porcelain that is shaded to perfectly match a patient's enamel color. Of course, these restorations don't just look good, but they are extremely strong as well, helping a patient recover both their appearance and bite at the same time.
Dental Bonding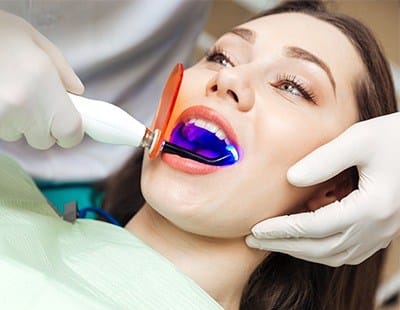 Tired of seeing that small stain, minor chip, or thin gap every time you smile? If so, cosmetic bonding can make it virtually disappear in just an hour or less. Your dentist will cover the flaw with a composite resin that has been colored to match the rest of your tooth, and then they'll literally sculpt it to look like healthy enamel. The end result is a flawless looking tooth, and you can trust the results to last for up to 10 years!
Teeth Whitening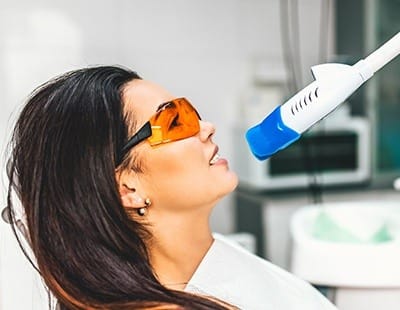 Whether due to coffee, wine, tea, tobacco, or natural aging, there are plenty of reasons why your teeth might not be as white as you want them. Whatever the case may be, our professional whitening treatments can easily bring back the luster to your smile. With either a quick in-office treatment or custom-made kit you use at home, we can help you make your teeth 6-8 shades brighter right before your eyes. And, unlike a typical store bought treatment, your teeth won't feel more sensitive afterward!
Botox®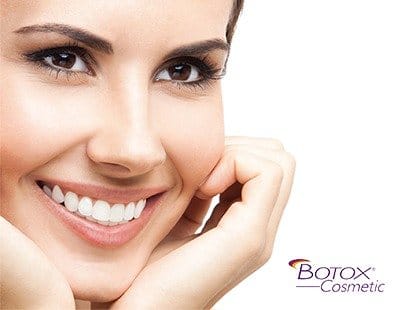 Thanks to our team's special training, we can not only give you a gorgeous smile but help you get rid of fine lines and wrinkles on your face as well! With Botox®, all it takes is just 10 minutes and a few painless injections to give you smoother, firmer, and more youthful-looking skin. Now, in just one appointment, we can dramatically improve your appearance and save you a trip to the spa at the same time!
Cosmetic Dentistry FAQs
If you've never had cosmetic dentistry performed in the past, you may feel unsure about which treatment will best suit your needs. Don't worry, the dentists at My Frederick Dentist are more than prepared to help you build a treatment plan that leaves your smile looking radiant, beautiful and exactly how you desire. If you have any concerns, we encourage you to take a look at the most common questions our office receives regarding cosmetic treatments or to give us a call directly if your question isn't mentioned.
Does teeth whitening last forever?
Unfortunately, no. However, you can make sure that it lasts longer by keeping a few habits in mind. For starters, try to avoid richly-pigmented foods and beverages immediately following your whitening. This can dramatically affect the length of time your smile stays multiple shades whiter as well as your current at-home oral care. Depending on these factors, your white smile can last anywhere between six months and two years. This remains substantially longer than what you'll find in over-the-counter whitening products.
Are porcelain veneers permanent?
Yes and no. While porcelain veneers are very thin, they do require a very small amount of tooth enamel to be removed before they can be placed. This is done to ensure the veneers sit flush against teeth and do not look oversized or unnatural. As a result, porcelain veneers are irreversible because removal of enamel is permanent. With that said, the veneers themselves will not last forever. The good news is they do last for a very long time, typically between 10 and 15 years when properly taken care of.
Are metal-free restorations as durable as gold and silver ones?
Thanks to advancements in dental materials, metal-free restorations made from porcelain have proven to be close to or as durable as gold and silver crowns, all without having to make sacrifices to your appearance. With that said, their longevity is largely dependent on your dedication to at-home care and maintaining routine checkups and cleanings. Furthermore, chewing very hard foods or inedible objects can accelerate wear and tear of your restoration, so don't treat it any differently than you would a natural tooth.
When should I consider dental bonding?
Dental bonding is an incredibly versatile cosmetic treatment because it can be used in a variety of situations. For example, you can hide both discoloration and chips and cracks with a single treatment. In most cases, dental bonding also takes just one appointment to complete and lasts up to 10 years. It's also one of the more affordable cosmetic solutions available at our office.
Why are you offering Botox® in a dental office?
One of the reasons we offer Botox as part of our cosmetic treatments is because we care about maintaining your entire facial appearance, not just your smile. While your teeth play a large role in your looks, we want to make it easy for patients to make My Frederick Dentist their home for all their cosmetic needs, including the removal of unsightly wrinkles or facial lines.