Cosmetic Dentistry – Frederick, MD
Come Get Your Confident Smile
You don't need to be a dentist to know that a beautiful smile can do so much more for a person than simply help them look good. When someone has perfectly white teeth, they're usually filled to the brim with confidence, and with confidence, a person can accomplish just about anything. However, if you find that your smile consistently makes you feel self-conscious because of noticeable flaws, know that none of them have to be permanent. With cosmetic dentistry, our team can improve the shape, size, color, and spacing of your teeth to whatever you desire, ensuring that your smile always makes the right first impression. To learn more about your options and get started today, give us a call.
Why Choose My Frederick Dentist for Cosmetic Dentistry?
Get anything from a minor touch-up to a dramatic makeover
Treatments designed to both look great & stand the test of time
Kind, friendly, & highly-skilled team
Porcelain Veneers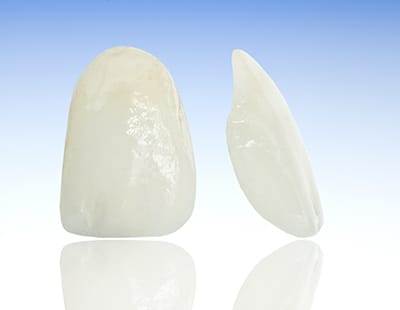 Porcelain veneers are amazing because they can fix multiple imperfections with just one simple procedure. Whether a person has stains, chips, cracks, gaps, or all of the above, veneers can instantly give someone a big, bright, and beautiful set of teeth. They work by placing extremely thin ceramic shells over the front of the teeth that are designed to look like pristine white enamel. They are always custom-made, and in just two appointments, you can enhance a single tooth or get an entire set to achieve a complete transformation.
Metal Free Dental Restorations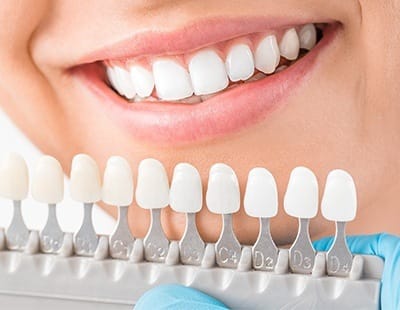 While silver and gold crowns might be OK for the back teeth that can't be seen in the smile, what if we need to repair one of the front teeth? In this situation, we only use metal-free restorations. These crowns and bridges are made of 100% dental porcelain that is shaded to perfectly match a patient's enamel color. Of course, these restorations don't just look good, but they are extremely strong as well, helping a patient recover both their appearance and bite at the same time.
Dental Bonding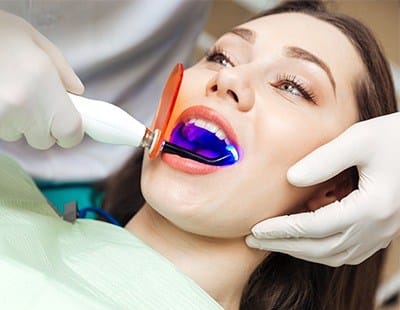 Tired of seeing that small stain, minor chip, or thin gap every time you smile? If so, cosmetic bonding can make it virtually disappear in just an hour or less. Your dentist will cover the flaw with a composite resin that has been colored to match the rest of your tooth, and then they'll literally sculpt it to look like healthy enamel. The end result is a flawless looking tooth, and you can trust the results to last for up to 10 years!
Teeth Whitening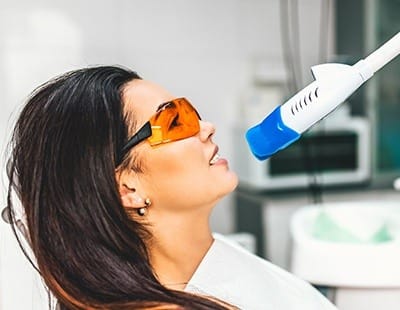 Whether due to coffee, wine, tea, tobacco, or natural aging, there are plenty of reasons why your teeth might not be as white as you want them. Whatever the case may be, our professional whitening treatments can easily bring back the luster to your smile. With either a quick in-office treatment or custom-made kit you use at home, we can help you make your teeth 6-8 shades brighter right before your eyes. And, unlike a typical store bought treatment, your teeth won't feel more sensitive afterward!
Botox®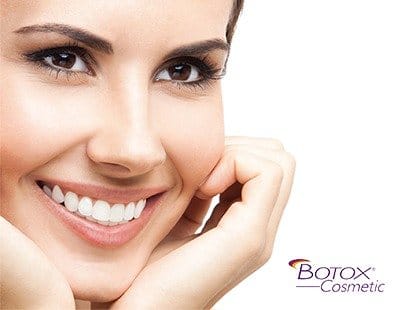 Thanks to our team's special training, we can not only give you a gorgeous smile but help you get rid of fine lines and wrinkles on your face as well! With Botox®, all it takes is just 10 minutes and a few painless injections to give you smoother, firmer, and more youthful-looking skin. Now, in just one appointment, we can dramatically improve your appearance and save you a trip to the spa at the same time!
Understanding the Cost of Cosmetic Dentistry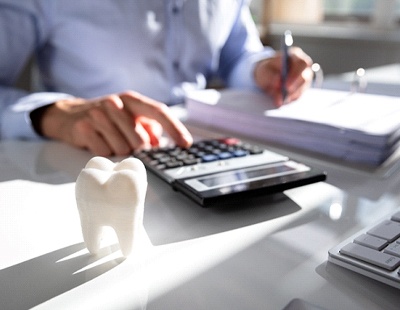 Millions of Americans are unhappy with their smiles for many different reasons, including staining, discoloration, cracks, gaps, and even misalignment. Fortunately, cosmetic dentistry can address all of those problems and give you a set of teeth you can confidently show off! Since these services aren't typically covered by dental insurance, you may be wondering what your total cost will be. At My Frederick Dentist, we'll help you navigate your financial needs and determine which option works best for your budget. To learn more, continue reading or give our office a call today!
Which Cosmetic Dental Service is Right for Me?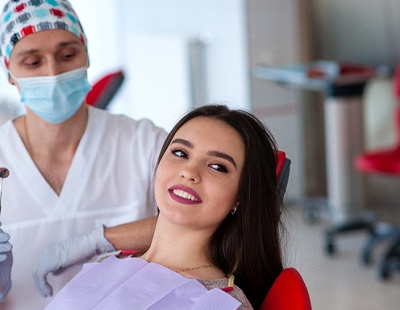 First, you need to think about what you're trying to accomplish with cosmetic dentistry. Do you want a brighter grin? Do you want to straighten your teeth? Do you want to change their size or shape? Whatever your goal is, our dentists can help you achieve it with cosmetic dental treatment. Some common services we offer include:
Veneers – If you have multiple dental imperfections you want to address all at once, veneers may be the best option for you. Even though it can be costly, it's the most versatile and long-lasting choice available. Many patients find it to be worth every penny!
Dental Bonding – Patients wanting to make minor changes to their teeth should consider cosmetic dental bonding. It's a quick and affordable way to mask flaws! Keep in mind that it will need to be redone every few years.
Teeth Whitening – Do you only want to change the color of your smile? Consider professional teeth whitening! It's a relatively fast and cost-effective treatment that can make your teeth several shades brighter in no time. However, it can't help with tooth shape or position. If those are changes you want to make, you should explore another option.
Cosmetic Dentistry Can Be an Investment Worth Making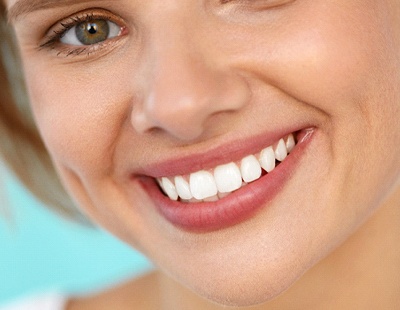 We understand that cosmetic dentistry can feel like a significant financial commitment. However, many patients find it to be an investment that pays itself off in the long run. If you feel self-conscious every time you smile, speak, or laugh, cosmetic dental treatment can be a game-changer for you. Improving your appearance will boost your confidence, leading to a better social life and higher chances of career success. It'll ultimately help you enjoy a better overall quality of life!
How to Make Cosmetic Dentistry Affordable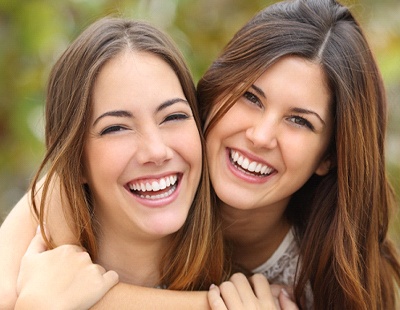 Since cosmetic dentistry is generally not covered by dental insurance, you'll need to find an alternative way to pay for your treatment. Luckily, My Frederick Dentist offers additional financing options to help make your dental bills much easier to manage. Some of those include:
CareCredit Financing – You can split up the total cost of your treatment into smaller, budget-friendly monthly installments. There are multiple low-to-no interest plans to choose from, meaning you're guaranteed to find something that works for you.
Membership Club – For just one annual fee, you can enjoy the benefits of traditional insurance without the deductibles or annual maximums. This option allows you to get 15% off certain treatments, including cosmetic services.
Are you ready to transform your smile? Contact our office and schedule a consultation today! We'll help make your dream look a reality while keeping your total expenses as low as possible.
Cosmetic Dentistry FAQs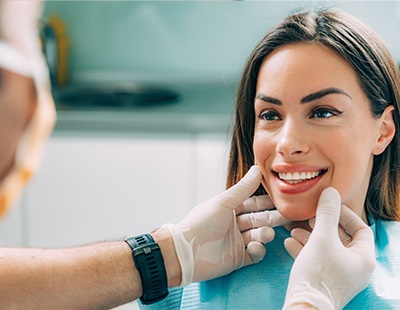 If you've never had cosmetic dentistry performed in the past, you may feel unsure about which treatment will best suit your needs. Don't worry, the dentists at My Frederick Dentist are more than prepared to help you build a treatment plan that leaves your smile looking radiant, beautiful, and exactly how you desire. If you have any concerns, we encourage you to take a look at the most common questions our office receives regarding cosmetic treatments or to give us a call directly if your question isn't mentioned.
Does teeth whitening last forever?
Unfortunately, no. However, you can make sure that it lasts longer by keeping a few habits in mind. For starters, try to avoid richly-pigmented foods and beverages immediately following your whitening. This can dramatically affect the length of time your smile stays multiple shades whiter as well as your current at-home oral care. Depending on these factors, your white smile can last anywhere between six months and two years. This remains substantially longer than what you'll find in over-the-counter whitening products.
Are porcelain veneers permanent?
Yes and no. While porcelain veneers are very thin, they do require a very small amount of tooth enamel to be removed before they can be placed. This is done to ensure the veneers sit flush against teeth and do not look oversized or unnatural. As a result, porcelain veneers are irreversible because removal of enamel is permanent. With that said, the veneers themselves will not last forever. The good news is they do last for a very long time, typically between 10 and 15 years when properly taken care of.
Are metal-free restorations as durable as gold and silver ones?
Thanks to advancements in dental materials, metal-free restorations made from porcelain have proven to be close to or as durable as gold and silver crowns, all without having to make sacrifices to your appearance. With that said, their longevity is largely dependent on your dedication to at-home care and maintaining routine checkups and cleanings. Furthermore, chewing very hard foods or inedible objects can accelerate the wear and tear of your restoration, so don't treat it any differently than you would a natural tooth.
When should I consider dental bonding?
Dental bonding is an incredibly versatile cosmetic treatment because it can be used in a variety of situations. For example, you can hide both discoloration and chips and cracks with a single treatment. In most cases, dental bonding also takes just one appointment to complete and lasts up to 10 years. It's also one of the more affordable cosmetic solutions available at our office.
Why are you offering Botox® in a dental office?
One of the reasons we offer Botox as part of our cosmetic treatments is because we care about maintaining your entire facial appearance, not just your smile. While your teeth play a large role in your looks, we want to make it easy for patients to make My Frederick Dentist their home for all their cosmetic needs, including the removal of unsightly wrinkles or facial lines.
Are There Cosmetic Dentistry Procedures That Are Suitable for Children or Teenagers?
There are a variety of reasons why children and teenagers may want to enhance the appearance of their smiles. Depending on their age and the development stage of their teeth, some cosmetic procedures may be ideal for specific issues. For instance, if a teen experiences a sports injury that fractures their tooth, dental bonding, a veneer, or a crown could be ideal for restoring its appearance. For small gaps or spaces, dental bonding may be a good option. If your child or teen has concerns regarding the appearance of their smile, this is definitely something to bring up during their next visit.
What Causes the Discoloration of a Tooth?
Tooth discoloration can be caused by many different factors. Some foods and beverages contain pigments that can stain the outer surface of the teeth. This includes red sauces, wine, tea, and coffee. Smoking is another way that teeth can develop a more yellowed appearance. As you get older, the teeth become more brittle and enamel wears away, making the yellow dentin in the center of the tooth more visible. You can even get stained teeth from taking certain antibiotics as a child. For some stains, teeth whitening can help to brighten the appearance of the teeth. For more intrinsic discoloration, other options, like veneers, may be a better option.
What Exactly Is Cosmetic Dentistry?
When you think about the dental office, you probably think of cleanings and checkups or restorative treatments, like dental fillings or crowns. While these treatments are very important to keep your smile healthy, dentists also care about how you feel about your teeth. The focus of cosmetic dentistry is improving the appearance of a patient's smile. This can help patients feel more confident in their day-to-day lives. Cosmetic dental treatments may be a good option for you if you have teeth that are chipped, cracked, discolored, misshapped, or misaligned. By working to improve your smile aesthetically, you can show it off with confidence!
Is Cosmetic Dentistry Expensive?
A lot of the time, cosmetic dentistry is associated with expensive treatments, but this isn't always the case. This pricy reputation probably has to do with the fact that most cosmetic procedures are not covered by dental insurance, so patients often need to pay out of pocket. Improving the appearance of your smile may seem expensive initially, but it's important to consider the investment you are making in your self-esteem and confidence.