Tooth-Colored Fillings – Frederick, MD
The Discreet Way to Treat Cavities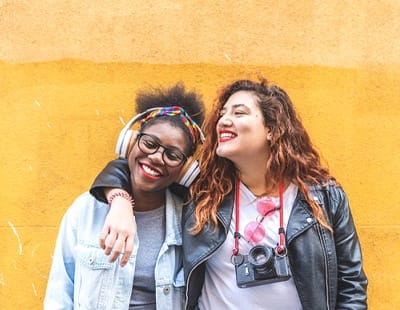 Cavities are one of the most common oral health problems. In fact, one in four adults in the United States have cavities, and over half of teenagers have had cavities. Most patients don't want other people to know that they've suffered from dental decay, which is why we offer tooth-colored fillings in Frederick. In the past, cavity fillings were made from silver and other metals, which could cause tooth discoloration or allergic reactions. Nowadays, dentists use a composite resin that's discreet and allows you to smile without feeling self-conscious about noticeable dental damage when you talk or laugh.
Why Choose My Frederick Dentist For Tooth-Colored Fillings?
Equipped With the Latest Dental Technology
Treating Patients of All Ages
Individualized Dental Care
What are Tooth-Colored Fillings Made From?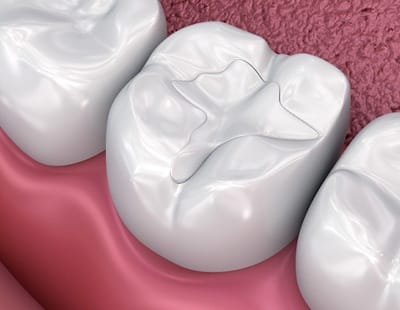 In the past, dental fillings were amalgam, which consists of a variety of metals including mercury, silver, tin, and copper. Today, your dentists in Frederick utilize more modern techniques and practices to treat cavities. Tooth-colored fillings are completely metal-free and crafted from a composite resin that's made from finely ground plastic and glass. It is chemically bonded to your natural tooth to repair the structure and shape of it and protect it from harmful oral bacteria.
What are the Benefits of Tooth-Colored fillings?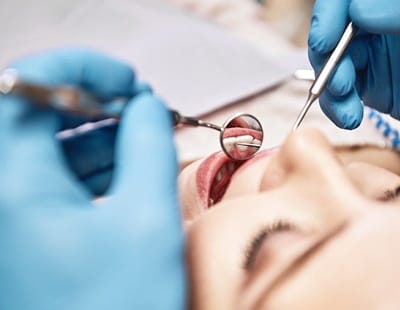 Nobody necessarily looks forward to getting a cavity in Frederick treated, but with this natural-looking, aesthetically-pleasing solution, it's a little less terrible. Some benefits that patients can enjoy from tooth-colored fillings include:
Preserving more of your natural tooth structure. Because amalgam doesn't bond effectively to natural enamel, more of the tooth needs to be removed to make sure the filling properly fits. With composite resin, there's no need to worry about this.
Less tooth sensitivity to extreme temperatures. Metal-free fillings do a better job at shielding the nerves of your teeth from substances that are hot or cold.
Lasting protection from further decay. With composite resin, bacteria will not be able to access the chamber of your damaged tooth and cause an infection.
How Does Your Dentist Place Tooth-Colored Fillings?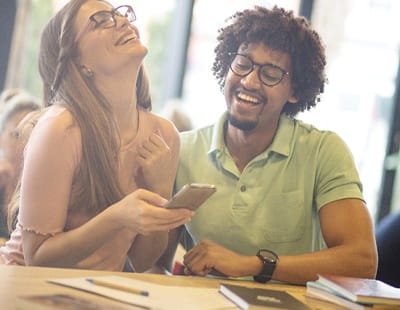 At My Frederick Dentist, one of our highly trained dentists can repair your decayed tooth quickly and painlessly. First, we'll administer any anesthetic to the affected area if it's necessary. We'll then remove the decayed portion of your tooth and flush out any remaining debris. Using a special tool, we'll match the shade of your teeth to the color of the composite resin. We'll place the composite resin into your tooth and seal it by using a curing light. After making any final adjustments, your tooth will be protected from further damage.
Do Treated Teeth Require Special Care?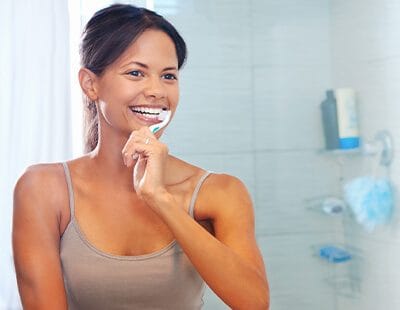 One great benefit about tooth-colored fillings is that they don't require any special after care. You'll just need to keep up with your regular oral hygiene routine by brushing twice each day for two minutes and flossing daily. Be sure to also visit our office every six months for a thorough checkup and cleaning. This way we can repair any damaged or lost fillings and keep your oral health in tip-top shape.
At My Frederick Dentist, we're committed to providing all of our patients with high-quality preventive care. We want to spot and treat the small problems before they become serious to keep you from needing costly or invasive treatments down the road. For any questions or to schedule your routine visit, contact us today!