Teeth Whitening – Frederick, MD
A Beautiful Smile That Shines Bright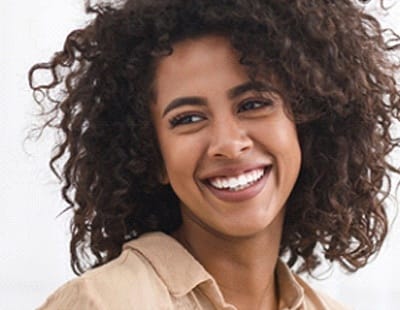 When it's time to smile for photos, do you find yourself shying away from the camera because of stained or discolored teeth? If so, now is the time to make a change. When you visit us at My Frederick Dentist, one of our highly skilled dentists will perform a brief examination and then create the perfect plan to help you enjoy a bright and beautiful smile. To experience the confidence boost that comes along with having a revamped appearance, contact us today to request an initial visit!
Why Choose My Frederick Dentist for Teeth Whitening?
Get anything from a minor touch-up to a dramatic makeover
Treatments designed to both look great & stand the test of time
Kind, friendly, & highly skilled team
How Does In-Office Teeth Whitening Work?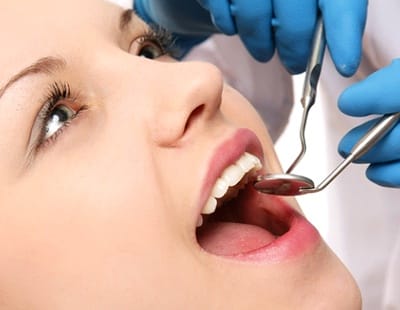 Professional in-office teeth whitening involves the use of high-powered bleaches that penetrate into the enamel, and that cause a chemical reaction that lifts stubborn stains that can't be addressed by merely brushing your teeth. To qualify for the procedure, you'll need to have good oral health. Therefore, your cosmetic dentist will thoroughly assess the condition of your mouth, teeth and gums. After you've been examined and given clearance to proceed, your cosmetic dentist will take the following steps to whiten your teeth:
Secure the gums, lips and other soft tissue
Apply numbing medication for patients who are prone to tooth sensitivity
Apply the whitening agents to the teeth in 15-minute increments
After each application, use a special light to activate the whitening agents
To ensure the noticeable results you're looking for, we'll complete the process up to three times so you'll leave our office looking and feeling like a brand-new person!
In-Office Whitening Compared to Store-Bought Products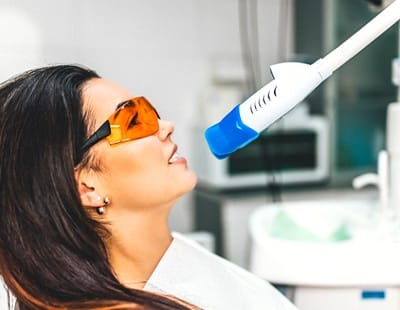 Now that teeth whitening has become so popular, retailers have begun to offer over-the-counter teeth whitening kits that can be used at home. While they provide the convenience of saving customers a trip to the dentist, the results they offer can't come close to those provided by professional in-office whitening.
Here are some of the advantages of visiting your cosmetic dentist in Frederick instead of choosing a store-bought option:
Quality – We only use the highest quality whitening agents to lift stains, which means your teeth can be brightened by up to eight shades.
Safety – Store-bought whiteners use generic trays. Thus, there is a chance that the whitening agents could leak and irritate your gums. We'll prevent that by completely customizing your treatment process to fit your specific needs.
Results That Last – In addition to seeing better results with in-office whitening, you'll also be able to enjoy them longer.
Caring for Your New Smile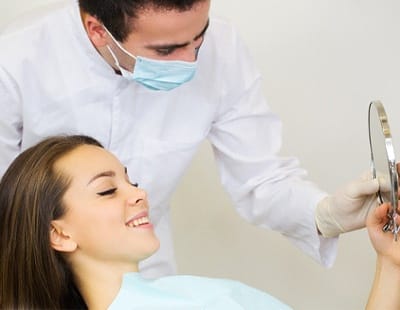 You have an important role to play in maintaining your gorgeous new smile. It starts with practicing excellent oral hygiene, which should include brushing and flossing your teeth at least two times a day. Additionally, you should avoid eating sticky and chewy foods that are more likely to cling to your ivories. It's also best to abstain from consuming foods or beverages that are darkly pigmented like ketchup, soy sauce, tea, coffee and wine.
So now that you're better informed about what to expect from teeth whitening in Frederick, the next step is to contact our office to schedule your first visit. Soon, you'll be beaming from ear to ear!
Understanding the Cost of Teeth Whitening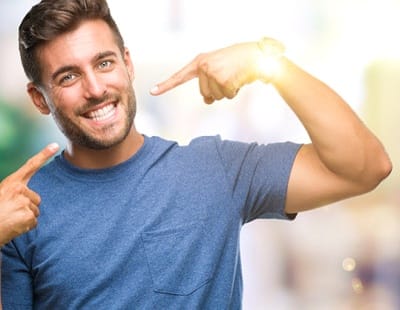 Removing stains and discoloration shouldn't cause you to feel stressed or overwhelmed about the cost of teeth whitening in Frederick. Our dental team understands you may feel uncertain as to how you can achieve your desired results without the help of dental insurance. Because it is a cosmetic treatment, insurers will not cover the cost. Fortunately, there are other available and affordable methods you can use to pay for treatment, stay within your budget, and still receive the show-stopping smile you deserve.
It is our goal at My Frederick Dentist to ensure your teeth look and feel their best no matter the reason for your decision to pursue professional teeth whitening.
Factors that Affect the Cost of Teeth Whitening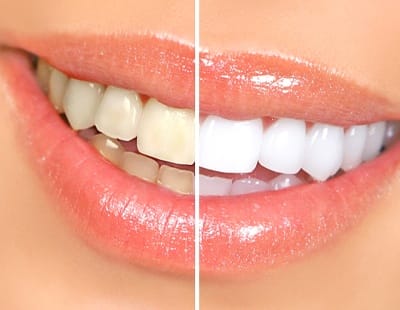 Teeth whitening itself is typically one set price; however, the reason we cannot provide a clear total prior to a consultation is that various factors must be considered as to how many treatments you will need until you achieve your smile goals, some of which include:
The severity of your tooth stains and/or discoloration
The cause of your tooth discoloration (i.e., medications, age-related) and its location (i.e., on the surface or inside the tooth)
If you require any preliminary treatments like dental crowns or fillings to address problem areas of your smile (i.e., cavities, decay)
Types of Teeth Whitening: What Do They Cost?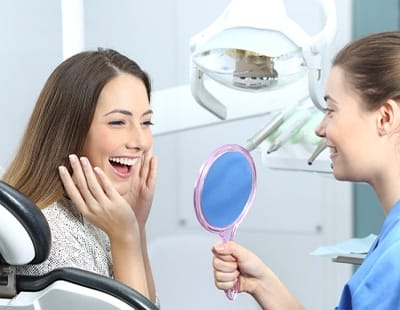 No matter if you choose in-office or at-home teeth whitening kits, your cosmetic dentist in Frederick can deliver outstanding results. But how much will it cost? Below is a breakdown of cost ranges you can expect:
In-office teeth whitening can range between $400-$800. Only in rare cases will the cost be as high as $1,000 or more.
Take-home whitening kits often come with customized trays that are created based on impressions of your smile. These can typically cost several hundred dollars.
Over-the-counter whitening trays that are not customized are much less expensive, only costing roughly $100 or less.
If you want a cheap way to whiten your teeth, strips or gels is the way to go. These make up the majority of products founds on drug store shelves and will cost around $20-$40 per box. They typically contain enough strips to treat teeth for two weeks.
Fast Teeth Whitening VS Inexpensive Teeth Whitening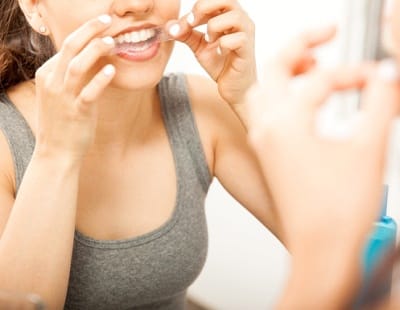 You may be tempted to rush to your local drug store to buy one of the many available teeth whitening products on the shelves because they are significantly cheaper than professional solutions administered by a trusted cosmetic dentist. But it's important to remember that much like anything worthwhile, the quality of your results will largely be based on the price you're willing to pay. With over-the-counter options, you'll be promised outstanding results only to be left wondering how many more kits you'll need to buy to get the brightness you really want.
Yes, professional whitening treatment at My Frederick Dentist costs significantly more, but the brightness of your smile will be evident in as little as one hour (in-office treatment) or two weeks (take-home whitening kit). Not to mention, your results will last much longer with proper care and treatment.
Options for Making Teeth Whitening Affordable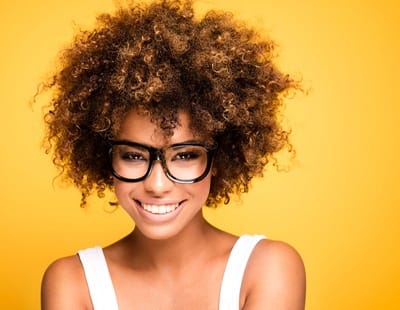 Teeth whitening is considered a cosmetic treatment, which means dental insurance companies will most likely never cover the cost. However, not all hope is lost just because you won't be filing a claim with your insurer. Instead, there are alternative and affordable ways to pay for your teeth whitening treatment, such as:
Our Membership Club – At My Frederick Dentist, we can help you attain the same great benefits offered with dental insurance without any red tape. Paying monthly or yearly, you will be covered for basic dental care as well as receive discounts on all other available treatments.
CareCredit Financing – If you cannot afford to pay out of pocket for the total cost of your teeth whitening treatment, you can also enroll in flexible financing through CareCredit. This third-party company can help you break up the cost of your care into manageable monthly payments and stay well within your budget.
Teeth whitening is a popular and effective way to improve the look of your smile. Our team at My Frederick Dentist is here to help you understand the cost of your treatment as well as direct you to affordable methods of payment that are budget-friendly and allow you to continue forward with your desire to see a whiter, brighter smile. Contact us today and let us help you achieve your smile goals.
Teeth Whitening FAQs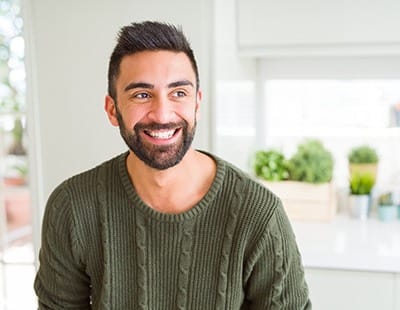 Do you want to brighten your smile with professional teeth whitening in Frederick but still have questions that you'd like to have answered? Below, we've answered some of the most common concerns that we receive from our patients.
How long will teeth whitening results last?
With over-the-counter products, visible results can take forever to achieve and only last a week or two at a time. However, when you invest in professional teeth whitening, you can notice results in as little as two weeks from take-home kits and one hour with in-office treatment. Plus, you'll be able to continue enjoying the results for up to an entire year with the proper maintenance. You can also visit our office for touch-ups as well!
Can I get my teeth whitened if I have dental restorations?
Dental restorations such as crowns and bridges are made from non-porous materials such as ceramic and porcelain. Because of this, they won't whiten like your natural teeth that have a porous outer layer of enamel. For this reason, we don't recommend that patients with restorations get this cosmetic treatment.
Will whitening my teeth damage them?
Over-the-counter whitening products aren't always approved by the American Dental Association or tested in various clinical trials. That means that there's no way to know whether they're both effective and safe to use in your mouth for certain periods of time. With professional teeth whitening from My Frederick Dentist, you can rest assured that all of the products and ingredients that we use are completely safe for your smile and highly effective. This means that you won't have to worry about dental sensitivity or enamel erosion putting your teeth in harm's way.
Is teeth whitening expensive?
Although professional teeth whitening may seem expensive, it's actually one of the most cost-effective cosmetic services available for patients. This is due to the fact that it provides fast results that last for longer than store-bought kits.
While dental insurance doesn't cover this cosmetic procedure, at My Frederick Dentist, we offer additional financing options and even membership savings if you have an in-house plan with us.