Root Canal Therapy – Frederick, MD
Nothing to Fear Anymore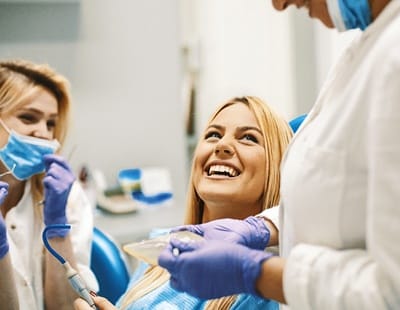 If you come to see us with a hurting tooth and we recommend root canal therapy, know that this isn't bad news! Root canal therapy is a safe procedure that is able to relieve the most severe dental pain while also saving extremely damaged teeth from extraction. Thanks to our dental team's use of the latest technology and techniques, we can guarantee you'll be thankful you got a root canal afterward!
Why Choose My Frederick Dentist for Root Canal Therapy?
Same-Day Appointments Available for Patients in Pain
Patient Comfort is Priority #1
Kind, Friendly, & Highly Skilled Team
Why You Might Need a Root Canal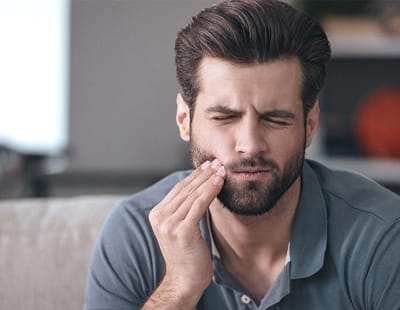 At the center of every tooth is a small amount of soft tissue called the dental pulp that contains the tooth's nerve. If bacteria reach and infect the pulp (whether due to a cavity or crack in the enamel), the result is usually a very bad toothache. Root canal therapy enables our team to remove this pulp, clean and disinfect the inside of the tooth, and stop a patient's pain right away.
How a Root Canal Works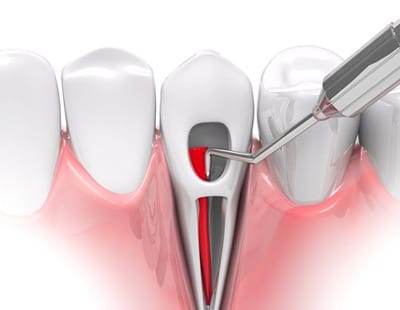 First, we'll take an X-ray of your tooth so that we can check the shape of your root canals and make sure the infection hasn't spread to the surrounding bone. After applying local anesthesia and placing a rubber dam around your tooth (to keep it free of saliva while we're working on it), we'll create a hole in your enamel. This lets us remove the infected pulp and other tissues.
We'll make sure that the inside of your tooth has been thoroughly cleaned before sealing it again. Most of the time, you'll need a crown to protect the now-weakened tooth structure.
Is a Root Canal Painful?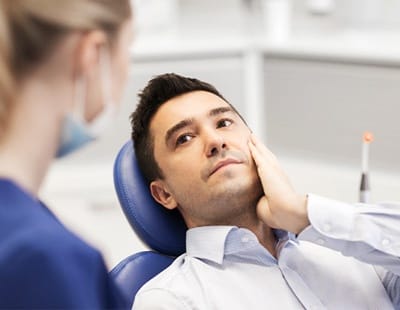 Fortunately, despite what you might have seen in movies and on TV, root canal therapy is now a virtually painless procedure that can help a compromised tooth look and function like normal for many years to come. The area around the tooth will be numbed, and you might receive other forms of sedation to help keep you calm and comfortable. Of course, like with any surgery, you're likely to experience some discomfort during the recovery phase. However, the pain at this stage can easily be controlled with painkillers; you might need a prescription in some cases, but medication bought over the counter can sometimes work as well.
Benefits of a Root Canal Procedure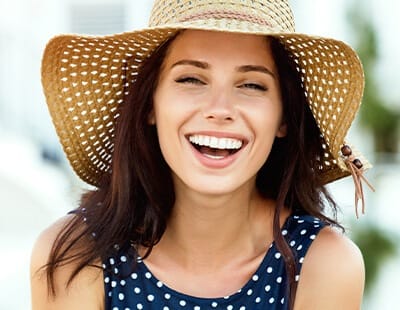 In many cases, root canal therapy is the best way to save a tooth that's been infected. While you could have it extracted instead, we will always recommend keeping all your natural teeth. A missing tooth could cause the rest of your pearly whites to shift out of place, altering your bite and putting you at a higher risk for cavities. Also, saving a tooth means you won't have to pay for dental implants or another kind of restoration to replace it. In short, root canal therapy protects your oral health and might even save you money in the long run.
Root Canal FAQs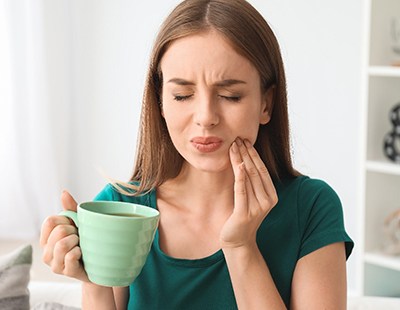 Are you still curious about root canal therapy? If so, you're in the right place! For any specific concerns, feel free to contact our friendly front desk staff. Until then, we want to make it easy for you to get the information you need. That's why we've included the answers to some of the most frequently asked questions about root canals in Frederick below.
How Long Does It Take to Recover from a Root Canal?
Recovery time will always vary because no two cases are the same, however most patients will be able to return to work or school the day after their treatment. If your job is labor intensive, we recommend taking the next two or three days off to rest. Vigorous exercise can lengthen the healing process by diverting blood from the affected area. Your mouth will be sore, but you can manage any pain with the medication that we prescribe. You should brush and floss as normal – be gentle around the treated tooth. If your pain worsens after a few days, contact us right away!
Can I Eat Before a Root Canal?
If you are receiving sedation, we may ask you to fast for a few hours prior to your appointment, which can reduce chances of nausea. Otherwise, we recommend eating a healthy meal a couple of hours before your root canal (be sure to brush and floss after eating). When your treatment is over, your mouth will be numb, making it difficult to eat. You should also avoid alcohol for 24 hours before your appointment because it can negatively interact with the local anesthetic that we use to numb your mouth.
How Long Does a Root Canal Take?
Root canal therapy can usually be completed in just one appointment, however some cases may require multiple visits. During the first, we would apply antibiotics to relieve pain, and then we'd clean out the tooth at your second appointment. Typically, your root canal treatment will take between 30 to 90 minutes, which will depend mainly on the location of the affected tooth. Molars have more root canals that must be addressed compared to front teeth, making their treatment time usually longer.
Can I Take Antibiotics Instead of Getting a Root Canal?
Antibiotics are usually an effective way to treat infection in other parts of the body, however they won't help your tooth infection. They work by traveling through the bloodstream to target infected parts of your body, but your bloodstream doesn't reach the dental pulp (inner portion of your tooth). That's why your only option for a tooth infection, other than extraction, is root canal therapy from our skilled dentist in Frederick. Our experts can safely treat your tooth, getting you out of pain without having to perform an extraction.