Dental Crowns – Frederick, MD
Protect and Restore Your Smile
Our dedicated and experienced team at My Frederick Dentist is committed to preventing or treating oral health issues in their earliest stages. However, in some cases, advanced tooth decay or damage can occur. Fortunately, there are a range of restorative dentistry treatments that can save your natural tooth structure and avoid extraction.
Why Choose My Frederick Dentist for Dental Crowns?
Personalized, Patient-Centered Care
Team Led by 3 Expert Dentists
Ready to Welcome Patients of All Ages
What is a Dental Crown?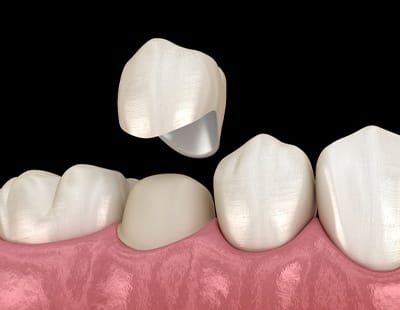 Dental crowns are fixed prosthetic restorations that cover or "cap" damaged, misshapen or infected teeth to protect them from further damage and restore their original shape, size and function. Custom-designed to fit perfectly over the visible part of a tooth above the gumline, a crown essentially becomes a part of the tooth and allows a patient return to eating and speaking without worry. Dental crowns can also be utilized to improve the appearance, shape or alignment of an individual tooth.
Dental crowns can made fashioned from a variety of durable, resilient materials. Porcelain-based ceramic crowns are popular for their ability to blend in with the color of natural teeth. Crowns crafted from gold alloys and base metal alloys provide resilient alternatives.
The process of getting a dental crown placed typically requires several trips to a dentist in Frederick. During the first visit, the dentist reshapes and contours the tooth to prepare it for a crown. Once the crown is custom-made in a dental restoration lab, it is permanently affixed to the tooth during a second appointment.
When is a Dental Crown Needed?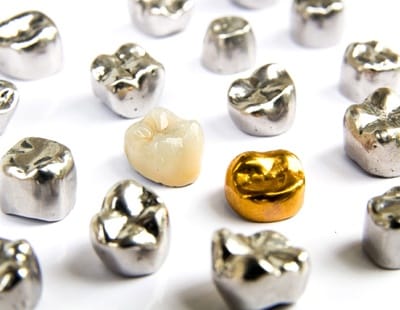 When a tooth lacks the stability to support its normal functions, dental crowns can come to the rescue.
All the following are circumstances in which a dental crown may be necessary:
To protect a tooth weakened by decay from breaking
To hold together a cracked tooth
To restore a tooth that has been worn down
To cover a discolored or misshapen tooth
To hold a dental bridge in place
The Benefits of a Dental Crown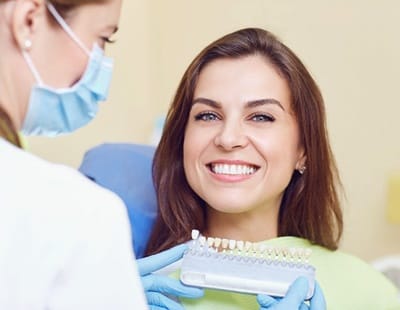 The many benefits of dental crowns in Frederick include:
Protect Teeth: Crowns protect teeth from tooth decay and keep cracked or fractured teeth from falling apart. They can also strengthen teeth that have undergone root canal therapy.
Improve Aesthetics – In addition to protecting damaged or decayed teeth, dental crowns can also be used to cover up a discolored or misshapen tooth, improving the appearance of your smile and boosting your self-confidence.
Chewing Support – Loss of chewing support is a major problem caused by a broken tooth. Dental crowns are made from durable materials that can withstand chewing forces and restore your ability to eat all the foods that you love.
Long-lasting: With proper care, dental crowns can last up to 15 years – or even longer!
If you want to restore a damaged or decaying tooth, do not hesitate to pick up the phone and call our expert team at My Frederick Dentist. With three dedicated dentists on staff, we are equipped to meet all your restorative dentistry needs.