Meet the Team
Our dental team is ready to take all of the stress out of your family's dental care. From scheduling to settling into the chair to figuring out payment, they'll be right by your side to meet your needs and answer any questions. They are a big part of the fun and relaxed atmosphere that our patients love, and we know you'll learn to appreciate them starting at your very first visit. To start getting to know our fantastic team before you meet them in person, you can read all about them below.
Nadia, Office Manager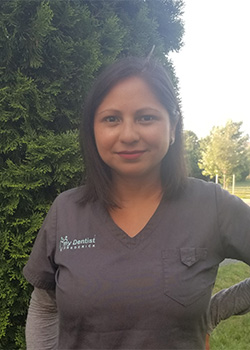 Nadia joined our team in 2020, bringing over a full decade of experience with her. She earned her B.S. in Healthcare Administration from Columbia Southern University and became an Expanded Functions Dental Assistant after studying at Kaplan University. She loves helping our patients have a phenomenal experience and watching the individual development of each member of her team!
Outside the office, you can find Nadia with her husband, Jairo, and three children, Elias, Giselle, and Dylan. She loves doing arts and crafts with her kids, making food for her whole family, and learning new cuisine.
Here's an interesting fact about her: she used to perform and compete in professional salsa dance.
Alexis, Dental Hygienist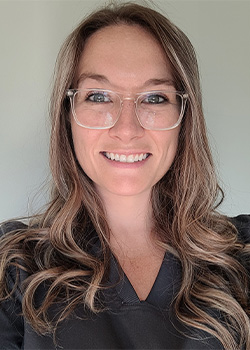 Originally from Greencastle, PA, Alexis chose to complete her studies at Hagerstown Community College. Today, she has undergone additional training in both local anesthesia and nitrous oxide. When asked what she likes most about her job, she shared that it's meeting new people and learning their stories.
Alexis' favorite thing to do outside of the office is spend time with her two kids. She also loves attending concerts and going on spur-of-the-moment day trips!
Here's an interesting fact about her: she would like to mix forensics and dentistry and become a forensic odontologist.