How to Handle Common Dental Emergencies – Frederick, MD
Be Prepared to Handle a Dental Crisis
It can be difficult to think clearly when a dental emergency strikes. When you're shocked and in pain, you might not know what to do or where to go for help. Luckily, our team at My Frederick Dentist is here to provide the compassionate, expert care you need to get your smile's health back on track. If you find yourself with any kind of dental emergency in Frederick, give us a call right away. We'll schedule an appointment for you as soon as we possibly can. In the meantime, here are some tips on how to handle common dental emergencies.
Something Stuck Between the Teeth
Pieces of food and other objects can get caught in between your teeth all of the time. Not only can it be distracting or annoying, but it can actually compromise your oral health if it's not dealt with in a timely manner. Use dental floss to gently rock the object back and forth. If that doesn't work, do not use a sharp object like a toothpick. Doing so could scratch your teeth or injure the soft tissue in your mouth. Instead, just call our emergency dental office in Frederick.
Partially Dislodged Tooth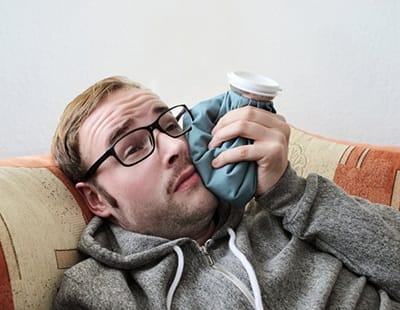 Sometimes a tooth doesn't get knocked out completely, but you can tell that it isn't entirely in its socket because it appears long, loose, or unstable. Call us as soon as possible, and avoiding touching the tooth until then. In most cases, we can reposition the tooth and make sure that it's in the proper spot while it heals.
Dental Abscess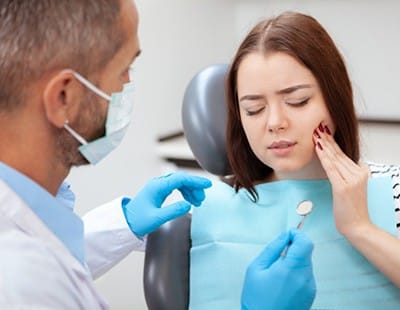 An abscess is a pus-filled pocket in the gums that's typically the result of a bacterial infection. It often manifests as a pimple-like bump near the tooth's root, and it can cause a monster of a toothache in Frederick. To reduce this discomfort, take an over-the-counter pain medication as needed. It may also help to wrap an ice pack in a cloth towel and hold it to your cheek in ten-minute intervals for up to an hour at a time.
In order to remove the infected tissue and save your tooth, we might need to perform a root canal. Don't worry; modern dental anesthetic and technology make this procedure virtually painless.
Soft Tissue Injury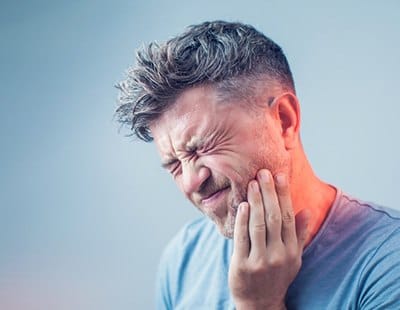 An injury to your gums, lips, tongue, or other oral soft tissues can cause heavy bleeding. Place firm pressure on the area with a clean gauze pad or cloth. If the bleeding is not under control after ten minutes, head to the nearest emergency room. Even if the bleeding slows down, you might still want to have us take a look. That way we can ensure there are no underlying issues that need to be addressed.