Wisdom Tooth Extractions – Frederick, MD
Safe & Effective Wisdom Tooth Removal
By the time the wisdom teeth start to come in (usually around the late teens or early twenties), a person already has the rest of their permanent teeth. Because of this, the wisdom teeth often don't have enough room to erupt properly and become stuck, which can lead to a multitude of problems, including pain towards the back of the jaw, teeth crowding, and even an infection. At My Fredrick Dentist, we can help patients by removing these teeth right in our dental office, saving them from having to visit an outside specialist. In fact, we keep a close eye on the wisdom teeth during regular dental checkups so we can extract them before they cause any issues!
Why Choose My Frederick Dentist for Wisdom Tooth Extractions?
Fun, friendly, & highly-skilled team
Patient comfort comes first
State-of-the-art dental office
How a Wisdom Tooth Extraction Works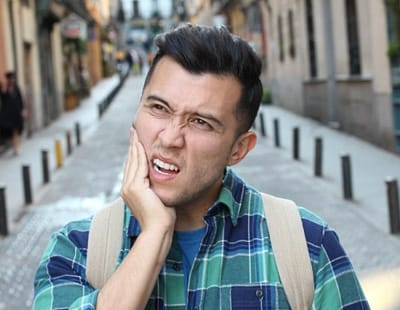 Once we have determined that the wisdom teeth need to come out, the procedure will take the following steps:
We'll start by thoroughly numbing the treatment area with local anesthetic.
Once a patient can't feel anything, we'll remove any gum and bone tissue that is still encapsulating a tooth.
The tooth will then be removed, likely in pieces.
The treatment site will be closed with self-dissolving stitches.
A patient may experience a little bleeding and swelling for a few days after the procedure, but within a week, they should be able to resume their regular diet and daily routine.