Emergency Dentistry – Frederick, MD
Expert Dental Care FAST
When you or your child are in severe dental pain, the absolute last thing you want to do is waste time sitting in a waiting room, which is exactly what will happen if you head to the ER. If you're ever in need of urgent dental care, the better bet is to always call My Fredrick Dentist. We have the training and equipment you just won't find at most emergency clinics, and we'll work to see you as quickly as possible as well, preferably the same day as your call.
Call to schedule your Free Visit and let the receptionist know the nature of the emergency. They may ask some basic information as well as if you have any insurance coverage.
Arrive to your appointment on time to fill out any necessary paperwork about your health history.
You will be taken back for an exam by the doctor and we will diagnose the nature of the emergency and come up with a plan including cost information.
Schedule for the treatment or if time allows we can offer same day treatment.
Why Choose My Frederick Dentist for Emergency Dentistry?
Same-day appointments for emergency patients
State-of-the-art facility filled with the latest technology
Experienced team that has seen & done it all
How to Handle Dental Emergencies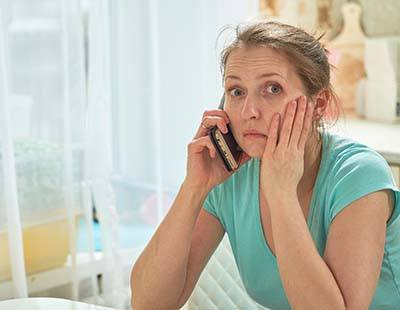 A dental emergency can come in the form of a sudden accident or a toothache that seemingly appears out of nowhere, and in either case, you should seek out professional help as soon as you can. When you call My Fredrick Dentist, our team will walk you through first-aid tips over the phone, and we'll work to schedule an appointment so we can help you right away. However, if you can't make it straight to our dental office for any reason, the following tips can provide some temporary relief:
Learn More About How to Handle Common Dental Emergencies
Toothaches
An OTC medication can help manage any pain caused by a toothache, as can placing a cold compress on the face in 10 minute intervals. Don't put aspirin or anything similar directly on the gums, however, as this can lead to a chemical burn.
Chipped/Broken Teeth
Gently rinse the mouth with warm water and use a cold compress to manage any pain or swelling. Recover as many pieces of the tooth that you can, and if the remaining tooth has a rough edge that is bothering the inside of the mouth, cover it with either a piece of sugarless gum or dental wax.
Knocked-Out Teeth
Find the tooth, rinse it off with warm water, and try to place it back into its socket, holding it there by keeping the mouth closed. If this isn't working, it can be stored either in the cheek or a container with milk. It's important to move quickly in this situation, as we can only save a tooth within an hour or so after it has been dislodged.
Lost Filling/Crown
Try to find the restoration and rinse off any debris. Place it back onto the tooth, and if it won't stay, see if a small dab of toothpaste helps. Don't chew with the tooth until we can repair it, and if there is any sensitivity, an OTC medication can help.
How to Prevent Dental Emergencies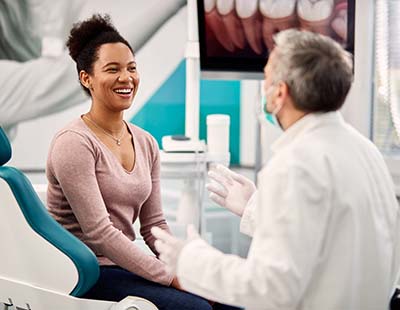 Like playing sports? Great! Just make sure you wear a mouthguard every time to keep your teeth protected from unexpected impacts.
Can't get a package open? Before you go after it with your teeth and chip one, go grab the scissors instead!
Enjoy chewing on ice, popcorn kernels, or other hard items? DON'T. This can lead to severely weakened and even broken teeth.
Keeping up with your daily oral hygiene can prevent the small problems that often turn into big emergencies later.
Cost of Treating Dental Emergencies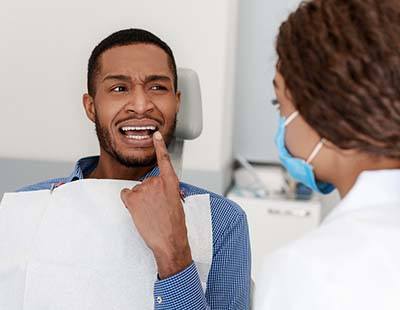 Because there are so many types and severities of dental emergencies, there actually is no fixed price for urgent dental care. When you come to see us, our goal will be to get you out of pain before we address any damage. This may involve placing a small filling or removing and replacing multiple teeth. It all depends on the situation. In any case, our dental office can make these appointments much more affordable because we accept insurance, offer financing, and even have our own Membership Club.
Emergency Dentistry FAQs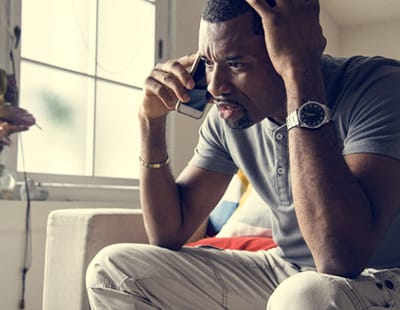 Are you still unsure of how to handle a dental emergency? Knowing how to react quickly and effectively could be the difference between saving and losing one of your natural teeth. That's why our emergency dentist in Frederick has collected and answered some of the most common questions we receive from patients below. Just remember to always contact our office for first-aid guidance and to schedule an appointment.
Root Canal Therapy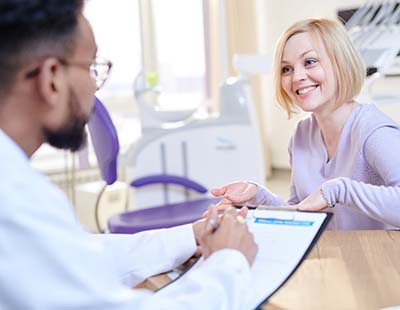 In many cases, a severe toothache is a symptom of an infection that, if left alone, could cause you to lose your tooth altogether and might even spread to other parts of your mouth and body. In these cases, root canal therapy can be used to remove any infected tissues and prevent further damage; this helps save your tooth for years to come and prevents you from needing to replace it with some type of dental restoration. Despite what you might have seen on television, this procedure is virtually painless thanks to modern dental technology and techniques.
Tooth Extractions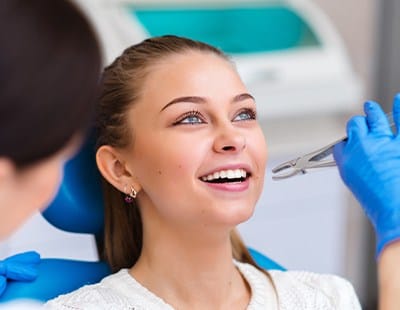 At My Frederick Dentist, we do everything we possibly can to salvage natural teeth and restore your oral health. However, there are some situations in which the only way we can save you from experiencing additional problems down the road is to extract a tooth. Fortunately, our extraction procedure is designed to be as painless as possible so you won't have anything to worry about. We also offer a variety of high-quality replacement tooth solutions so you can restore the function and look of your mouth.
Wisdom Tooth Extractions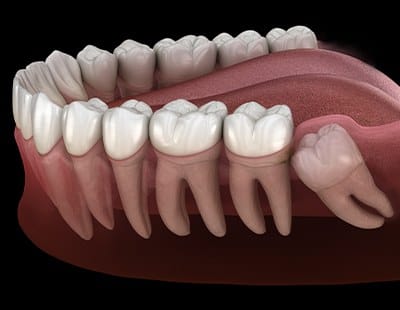 Are you experiencing severe gum pain towards the back of your mouth? This could be a sign that your wisdom teeth don't have enough room to grow in. In these cases, we often recommend that patients get them removed in order to preserve their surrounding teeth and protect them from cavities, infections, and other issues down the road. After you contact your emergency dentist in Frederick, we'll schedule an appointment for you as soon as possible so we can extract your third molars and ease your discomfort.