Emergency Dentist — Frederick, MD
Fast, Same-Day Emergency Dental Care
When you or your child are in severe dental pain, the absolute last thing you want to do is waste time panicking about what to do next. You may rush to the ER and find yourself sitting in a waiting room for hours, only to be given pain medication and a recommendation to see your dentist. If you or a loved one ever needs fast, same-day emergency dental care, you can count on My Fredrick Dentist. We have the training and equipment you just won't find at most emergency clinics, and we'll work to see you as quickly as possible as well, preferably the same day as your call. No matter what your dental emergency is, don't hesitate to give us a call as soon as you can!
Why Choose My Frederick Dentist for Emergency Dental Care?
Experienced Team That Has Seen & Done It All
Same-Day Appointments for Emergency Patients
State-of-the-Art Facility with the Latest Dental Technology
What to Do in a Dental Emergency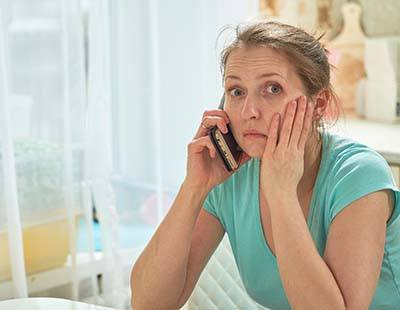 It can be difficult to think clearly when a dental emergency strikes. When you're shocked and in pain, you might not know what to do or where to go for help. Luckily, our team at My Frederick Dentist is here to provide the compassionate, expert care you need to get your smile's health back on track. Thankfully, if you find yourself with any kind of dental emergency in Frederick, all you have to do is follow these simple steps:
Step 1: Call us for an Emergency Visit. We do everything we can to see emergency patients the same day they call us.
Step 2: Get Personalized First-Aid Guidance. Once we've scheduled your appointment and gathered any necessary insurance information, we'll provide instructions for managing your situation and symptoms until you can reach us.
Step 3: Get an Emergency Dental Exam. Arrive to your appointment with your Frederick emergency dentist, who will ask you about your medical and dental history, examine your mouth, and alleviate any immediate pain.
Step 4: Review the Findings & Make a Treatment Plan: After we've diagnosed the nature of your emergency and reviewed it with you, we'll come up with a custom treatment plan (including cost information).
Step 5: Get the Fast, Professional Care You Need: Whether you want your treatment right away or would prefer to schedule it for some time in the future, our team will be ready to help you get your oral health back on track with any one of our many dental treatments!
The Most Common Dental Emergencies
A dental emergency can come in the form of a sudden accident or a toothache that seemingly appears out of nowhere, and in either case, you should seek out professional help as soon as you can. When you call My Fredrick Dentist, our team will walk you through first-aid tips over the phone, and we'll work to schedule an appointment so we can help you right away. However, if you can't make it straight to our dental office for any reason, the following tips can provide some temporary relief:
Understanding the Cost of Dental Emergencies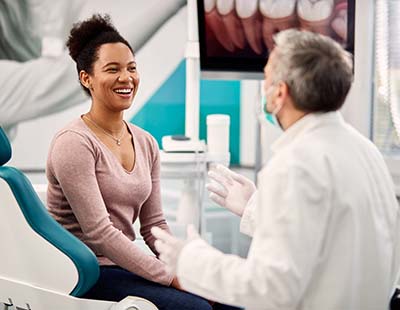 Because there are so many types and severities of dental emergencies, there actually is no fixed price for urgent dental care. When you come to see us, our goal will be to get you out of pain before we address any damage. This may involve placing a small filling or removing and replacing multiple teeth. It all depends on the situation. In any case, our dental office can make these appointments much more affordable because we accept insurance, offer financing, and even have our own Membership Club. Read on as we go over some important information about the cost of treating dental emergencies in Frederick.
Every Dental Emergency is Different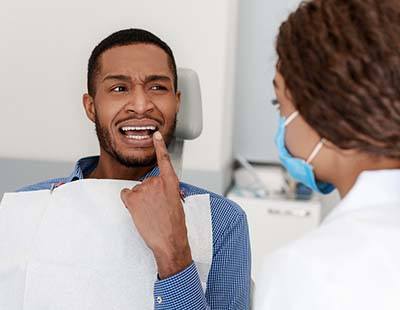 Compared to medical emergencies, emergency dental exams are actually quite affordable. The main factor of how much your dental emergency will cost will depend on what service is needed to treat it. After all, a toothache that can be addressed with a simple filling or antibiotics will certainly cost less than one that needs a root canal or tooth extraction. When you come visit us for an emergency exam, we'll review which services are the best option for your situation and give you a personalized estimate. You'll always know the estimated price of a treatment before beginning.
Does Dental Insurance Cover Dental Emergencies?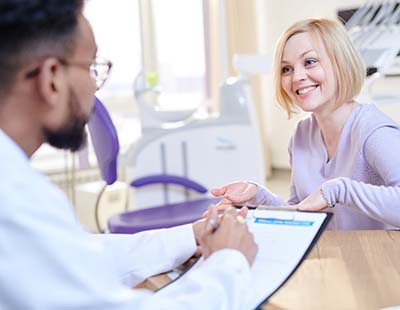 In most cases, dental insurance policies will cover 1-2 emergency exams per year. Plus, most treatments that are commonly used to address dental emergencies, such as crowns, root canal therapy, and tooth extractions will likely receive partial coverage. However, every plan is different and factors like maximums, deductibles, and exclusions will come into effect as well. Our team can help you confirm your insurance coverage before you commit to a treatment so that you don't face any unpleasant surprises later.
Other Options for Making Dental Emergencies Affordable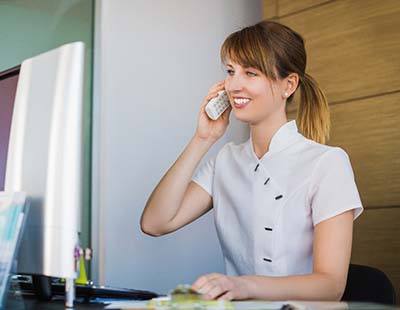 Even if you don't have dental insurance, we are proud to offer several options to make emergency dental care more affordable:
Financing through CareCredit: Qualifying patients can choose a financing plan through CareCredit, which can break up the cost of your emergency treatment into smaller chunks that fit into your monthly budget with low- to no-interest.
Our in-office Membership Club: All three of our in-office membership club plans include 1 free emergency exam per year, plus a wide array of important services and discounts without the confusing limitations and rules of dental insurance.
Special offers for new patients: We are proud to regularly have special money-savings offers for new patients, which often include fantastic savings on emergency exams, X-rays, and routine checkups.
Taking Care of Your Smile Can Save You Money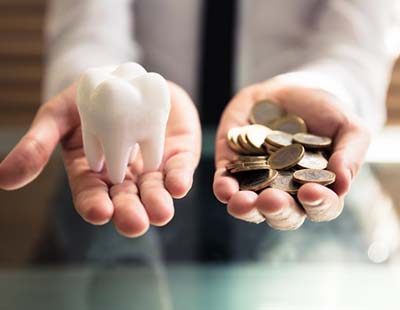 The best way to save money on a dental emergency is to simply not have one in the first place! While there are certainly some injuries and accidents that cannot be avoided, taking the right steps to prevent dental emergencies can save you a tremendous amount of time, money, and effort. Simple actions like wearing a mouthguard and brushing your teeth every day are vital for keeping your smile strong and healthy. It's also important to note that seeking care right away when dental troubles arise will also save you money. Taking a "wait and see" approach will only allow the problem to get worse and more expensive to treat, while taking action right away can make all the difference between needing a simple filling and having a tooth extracted.
How to Prevent Dental Emergencies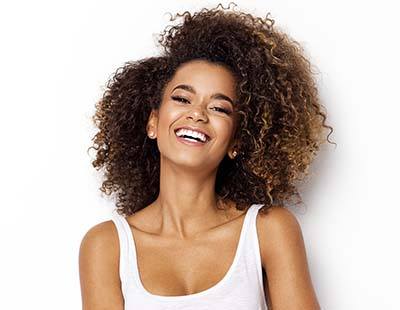 Like playing sports? Great! Just make sure you wear a mouthguard every time to keep your teeth protected from unexpected impacts.
Can't get a package open? Before you go after it with your teeth and chip one, go grab the scissors instead!
Enjoy chewing on ice, popcorn kernels, or other hard items? DON'T. This can lead to severely weakened and even broken teeth.
Do you brush your teeth twice a day? Keeping up with your daily oral hygiene can prevent the small problems that often turn into big emergencies later.
Visit Your Dentist Regularly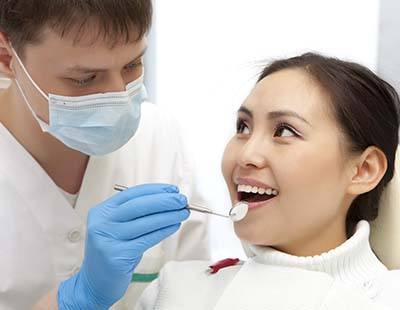 Many dental emergencies, like decay, occur when small problems are allowed to worsen over time. Because these issues often do not display symptoms until serious damage has been done, attending two checkups and cleanings a year is vital. Not only can we spot and treat problems early on, but our hygienists can remove harmful plaque from your teeth to keep them from happening in the first place.
Maintain Good Oral Hygiene Habits at Home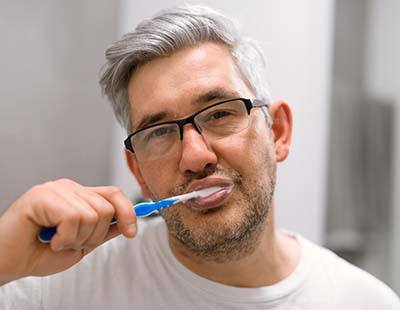 Simple habits like brushing and flossing daily can go a long way toward avoiding having to visit an emergency dentist in Frederick. Neglecting your oral hygiene can cause bacteria and plaque to build up, increasing your risk of painful cavities and infections. Taking the time to brush, floss, and rinse with mouthwash every day can save you a great deal of time and money in the long run.
Stick to a Nutritious Diet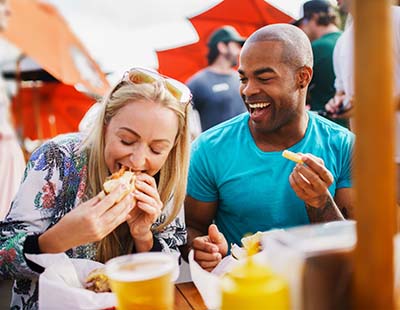 Foods and drinks that are high in sugar and carbohydrates provide ample fuel for the bad bacteria in your mouth to cause cavities and infections. Swapping processed sugars out for fresh fruits and vegetables can help to prevent dental emergencies in Frederick.
Wear a Mouthguard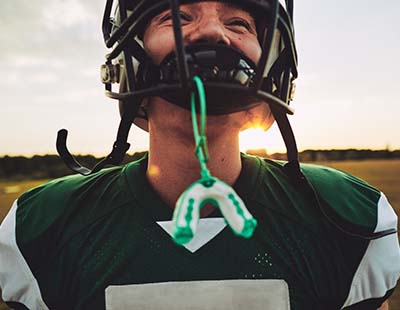 If you play sports or grind your teeth at night, it's essential that you protect your pearly whites. Wearing a custom-made mouthguard or nightguard can decrease your risk of fracturing or wearing down your teeth. Not only are our mouthguards more effective than the store-bought ones, but they're usually more comfortable too!
Use Tools, Not Teeth to Open Packaging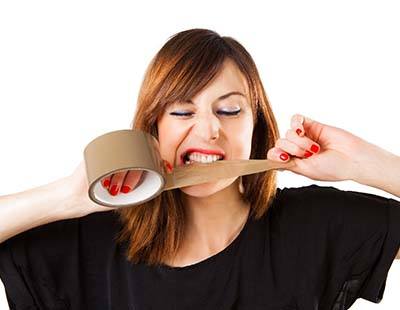 Tearing open a package or envelope with your teeth might seem tempting, but one wrong move could send you straight to our emergency dental office in Frederick. Your teeth are designed to help you bite and chew food – anything else places too much pressure on them, putting them at risk of breakage. Save yourself a trip to our office by always reaching for the right tools for the job!
Dental Emergency FAQ's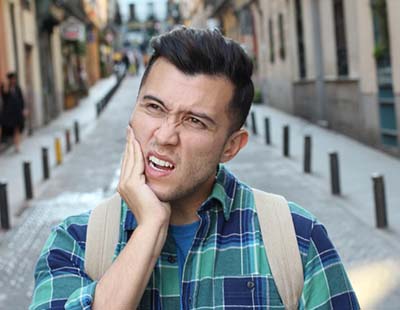 Are you still unsure of how to handle a dental emergency? Knowing how to react quickly and effectively could be the difference between saving and losing one of your natural teeth. That's why our emergency dentist in Frederick has collected and answered some of the most common questions we receive from patients below. Just remember to always contact our office for first-aid guidance and to schedule an appointment.
Do I need a root canal?
Many patients panic at the thought of needing a root canal because it has a notorious reputation for being painful. At My Frederick Dentist, we offer virtually pain-free and healing root canal therapy that allows us to minimize your pain and restore the health of your natural tooth. One of the most common needs for root canal treatment is a tooth infection. Most patients experience a severe throbbing toothache, pimple-like bump on their gums, or facial swelling when they have an infected root.
What should I do if I broke or fractured my jaw?
Unfortunately, our office isn't equipped with the necessary equipment to handle a broken or fractured jawbone. In this case, the first place you should visit is your local emergency room for immediate medical attention, because a severe head injury can be life-threatening. Afterward, our team at My Frederick Dentist will be more than happy to restore your smile by repairing broken, damaged, or knocked-out teeth, so be sure to contact our office to schedule an emergency visit!
How do I deal with noticeable facial swelling?
If you notice that your face is swelling, it could be due to trauma or an infection. Both of these dental emergencies require immediate attention and treatment. If you're having difficulty breathing or swallowing, you'll need to visit your local emergency room right away, because the cause could be life-threatening. Otherwise, placing a cold compress on the outside of your face for ten minutes on and ten minutes off can help ease your discomfort as well as bring down any noticeable puffiness. Don't put heat on the affected area of your face, because if the issue is caused by an infection, it will cause it to spread more quickly to surrounding areas of your mouth.
What should I include in my dental emergency first aid kit?
The best way to beat the stress of dental emergencies and reduce the risk for further damaging your mouth is to be prepared. One way you can do this is by having a handy and convenient dental emergency medical kit to quickly treat your problem and ease your pain. A well-stocked kit will include:
Latex-free sterile gloves.
Orthodontic wax.
Individually wrapped gauze pads.
Dental mirror.
Dental floss.
A sealable container.
Ibuprofen.
If you would like more suggestions to be better prepared, speak with one of our emergency dentists during your next checkup and cleaning. Our team will be more than happy to help you feel more confident and prepared for anything that comes your way.