How Dental Implants Work – Frederick, MD
Boost Your Confidence with a Permanent Smile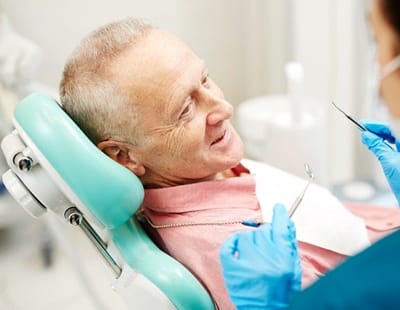 At My Frederick Dentist, we want you to feel confident about your upcoming dental implant procedure. Not only is it important that you understand the different components of your new smile, but it's also necessary to have an idea of how dental implants work in Frederick. No one wants to go into a costly and invasive procedure without having all the facts, which is why our team of professionals will offer complete transparency when discussing the entire process from start to finish. If you have any additional questions along the way, feel free to contact us.
Why Choose My Frederick Dentist for Dental Implant Placement?
Start to Finish Procedure Completed Under One Roof
Customized Restoration to Match Your Smile
Evening and Weekend Appointments Available
Initial Dental Implant Consultation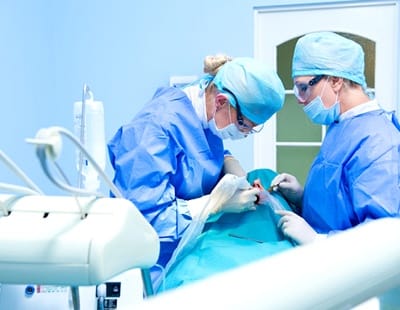 During your initial implant consultation, you can expect our dentists to examine your smile in its entirety and look at digital x-rays to get a better idea of your bone density. By getting a full view of the oral cavity and facial structure, they can better determine the course of action and formulate the proper treatment plan. If it looks as if your bone is stable, you'll likely be given the green light for surgery; however, if not, it might be necessary for you to undergo a bone graft or sinus lift to add bone minerals to the weakened areas of your bone.
Dental Implant Surgery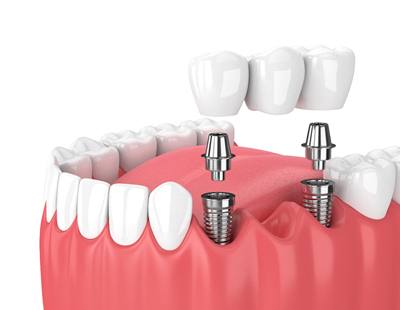 Our team is equipped to place your dental implants and see that you receive a customized, beautiful restoration all under one roof. When arriving for your dental implant placement, we will administer local anesthesia to ensure you are comfortable throughout the procedure. Next, depending on the number of implants you'll be receiving, we will make one or more small incisions in your gums before carefully placing and positioning each implant. Once they are put into place, your surgical sites will be closed, and you'll be sent home to spend the next several months healing.
Dental Implant Osseointegration & Abutment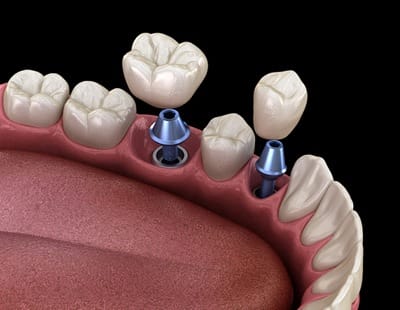 While at home, your implants will need to fuse to the bone and surrounding tissue in a process known as osseointegration. Within 3-6 months, you'll be fully healed, and you can return to our office to have your abutments put into place. These small metal appliances are placed on top of your implants and will connect to your restorations.
Placement of Dental Implant Restorations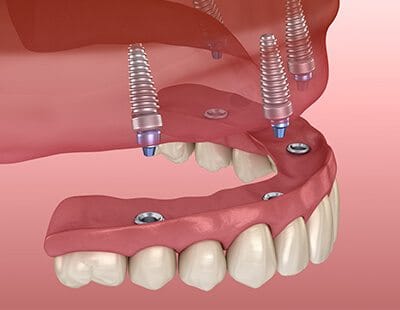 The final step in receiving dental implants is the placement of your customized restorations. Whether it is a dental crown, implant bridge, or implant-retained dentures, your prosthetic will match the rest of your teeth and fit comfortably for a longer-lasting, beautiful smile.