Missing Multiple Teeth – Frederick, MD
Fill the Gap and Protect Your Oral Health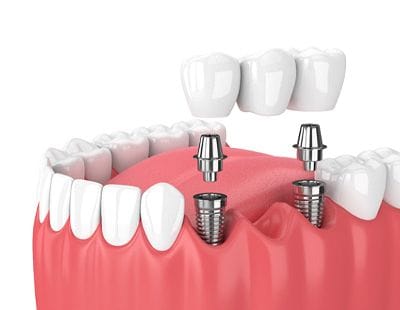 It's important to keep in mind that when you're addressing tooth loss, there are multiple ways to approach the problem. For example, while dental bridges and dentures can work to replace multiple teeth at a time, implant-retained bridges can accomplish that and more. Not only do they fill the gap in your mouth, but they provide a natural-feeling solution that is truly unmatched in dentistry. As you consider your options for replacing teeth, My Frederick Dentist would like to highlight the most common tooth replacement options in more detail.
Options That Do Not Use Dental Implants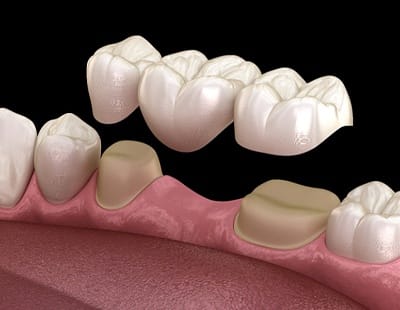 Patients generally have three options to consider when they are missing multiple teeth without implants. This includes dental bridges, partial dentures, and full dentures.
Dental bridges are designed to replace multiple consecutive teeth at a time, typically two, three or four. If you have healthy remaining teeth adjacent to the gap in your smile, a bridge complete with several crowns fused together can be affixed to them, much like how dental crowns are. The crowns in the center of the bridge work to fill the gap and are known as pontics.
The alternative is partial and full dentures, both of which have their own unique purposes. Partial dentures are ideal for replacing teeth on opposite sides of your mouth. Full dentures are meant to replace all the teeth in a given arch. Partial dentures stay in place via metal hooks that wrap around existing teeth, while full dentures rely on the natural shape of your mouth and suction to remain stable.
Treatment for Implant-Retained Solutions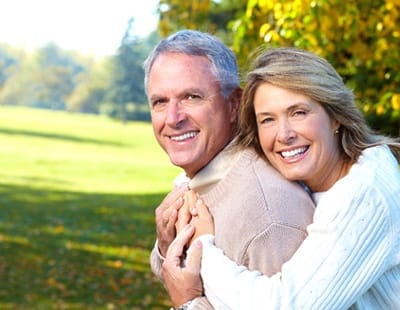 In contrast, dental implants require surgery to be placed. During this process, which takes several months to complete, our team can effectively plan and perform the surgical portion of treatment under one roof. After carefully planning every stage of your tooth replacement surgery, such as which restorations you'll be using, we'll be able to remove any unhealthy teeth if necessary and place the titanium posts into your jaw. Once they have healed, you'll come back to our office to have the abutments (connectors) placed for the eventual permanent restoration. Finally, you'll have the implant-retained bridge or partial denture attached, completing your smile.
How You Can Benefit from Dental Implants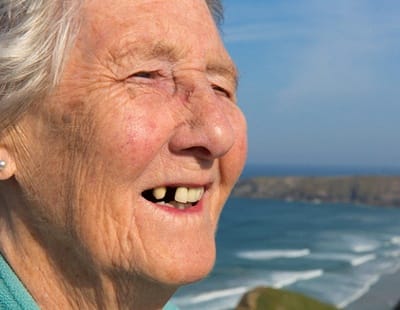 One of the most notable benefits of choosing dental implants to replace teeth is the fact that neighboring teeth do not have to be modified to accommodate them like dental bridges do. Additionally, you can expect a much more natural-feeling tooth replacement thanks to the integration of the titanium post. Since dental implants are fixed, you also won't have to worry about removing them to keep them clean. Instead, we recommend thorough brushing and flossing daily, particularly around the implants themselves. If you're looking for a truly long-term solution to severe tooth loss, dental implants have also been known to last well over 30 years and even the rest of your life!