Porcelain Veneers – Frederick, MA
Revitalize Your Smile
If you're looking for a simple way to completely transform your smile, you may not have to look any farther than porcelain veneers. In fact, many celebrities have perfect-looking teeth because of porcelain veneers! These small ceramic sheaths are attached to the front surfaces of your teeth to conceal many kinds of flaws, including the following:
Chipped or cracked teeth.
Gaps between teeth.
Misshapen teeth.
Slightly misaligned teeth.
Porcelain veneers can change the color, size, positioning, and shape of your teeth and, therefore, can totally revamp your appearance and confidence.
Why Choose My Frederick Dentist for Porcelain Veneers?
High-quality materials used
Customized treatment plan just for you
Team of experienced, compassionate dental professionals
Benefits of Porcelain Veneers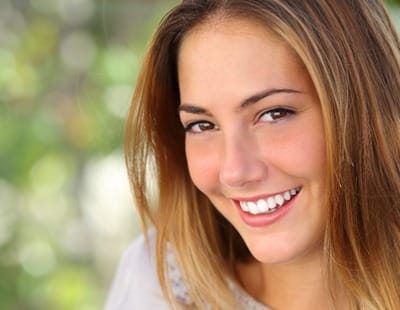 Because of the materials and process used in porcelain veneers, this treatment option has many advantages, including:
Lifelike aesthetics. The material reflects light just like natural enamel.
Durability. These veneers can hold up against the normal wear and tear.
Versatility. With one simple treatment, veneers can address multiple issues at once.
Stain resistance. Porcelain resists stains even better than tooth enamel.
Long lifespan. With the proper maintenance, your veneers can last up to 20 years!
One thing to keep in mind is that this procedure is permanent, so you need to be sure about your treatment decision before moving forward.
Getting Porcelain Veneers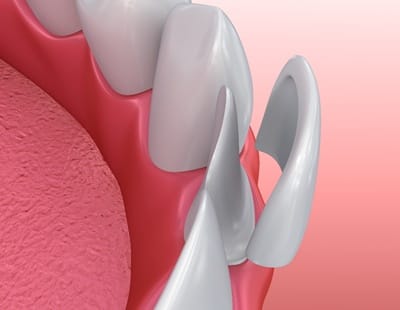 The process for having porcelain veneers placed is simple. Once you and one of our skilled dentists have determined that porcelain veneers are the right treatment choice for you, we will follow these steps:
Your dentist will remove a small portion of your teeth's enamel on the front to make space for the veneers.
We will take impressions of your teeth and send this information to a trusted dental lab.
We will attach temporary veneers before you leave our office.
Dental technicians will craft your custom veneers for a precise fit.
When your veneers are ready, you'll come back to our Frederick office, and your dentist will bond them to your teeth for a flawlessly, beautiful smile.
Instead of several procedures to address all your teeth's imperfections, we can complete the porcelain veneer process in just two appointments!
Making Porcelain Veneers Last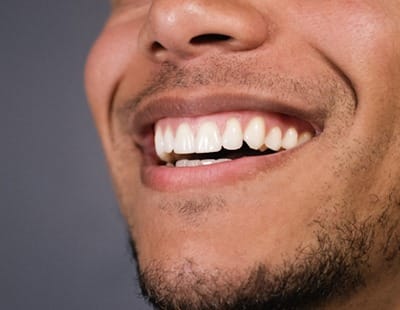 In order for your veneers to last a significant amount of time, you need to take care of them. Luckily, they require the same maintenance as your natural teeth—brushing twice and flossing once daily and visiting our practice for checkups and cleanings twice annually. For added care, you can consider drinking more water and cutting back on your sugar intake. By taking these small steps, you help ensure that your veneers remain firmly adhered to your teeth and continue to look amazing for years to come!
Are you ready to get started with porcelain veneers? Contact our team to schedule your consultation today!
Veneers – Frequently Asked Questions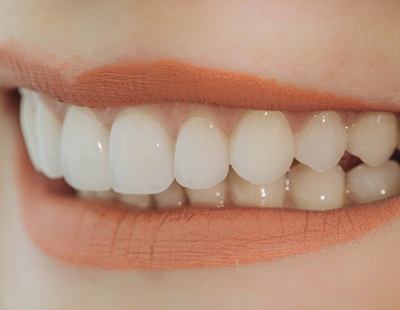 Veneers are a wonderful way to correct virtually any smile flaw and attain a smile fit for the silver screen. They also offer a whole host of benefits, as mentioned above. However, chances are you have some more questions about the treatment. Not to worry; we've gathered some common questions we get about veneers and answered them for you down below. Keep reading to learn about veneers FAQs in Frederick.
How Much Do Veneers Cost?
It's impossible to give you a cost estimate without your coming in for a consultation. This is because the amount you'll end up paying will vary quite a bit depending on a few factors, such as how many veneers you're receiving and on which teeth they're being placed.
While veneers might seem a bit on the costlier side upfront, consider the fact that they are well worth the expense to get a perfect smile you can be proud of. In addition, they last considerably longer than other cosmetic treatments like direct bonding and teeth whitening. If you want a dazzlingly beautiful smile that can last for up to 20 years, then veneers are your best choice.
Am I a Good Candidate for Veneers?
If you have any of the smile flaws described above, like chips, stains, cracks, or gaps, then veneers may be just the treatment you need to revitalize your smile. However, we generally ask that you have adequate oral health before you can receive veneers. This means that if you have tooth decay or gum disease, we'll have to address those problems prior to placing veneers. Also, if you grind your teeth, we highly suggest getting a custom nightguard to prevent damage to your veneers while you sleep.
Does It Hurt to Get Veneers?
Not at all! We'll numb you up with a local anesthetic to ensure you don't feel a thing during the veneers placement process. In smaller cases, like the placement of two to four veneers, you shouldn't experience any soreness following your procedure. For cases with six or eight veneers, though, there may be some discomfort for a few days afterward. This can easily be managed by taking an over-the-counter pain medication like ibuprofen.
Will Veneers Restrict My Diet?
With veneers, you can eat pretty much anything you want, but each patient is different. We recommend eating softer foods for a few days after placement until you get used to your new bite. There are some foods that we suggest you avoid so that you don't damage your veneers, which include:
Chewing ice
Hard breads
Hard candies
Caramel apples
Pumpkin seeds
Hard nuts
Popcorn
Do Veneers Stain?
Veneers are much more highly resistant to discoloration than your natural tooth enamel. This means you can enjoy items like coffee, tea, and berries to your heart's content without worrying that they will stain your teeth. However, just to be on the safe side, it helps to brush your veneered teeth at least twice a day to remove particles that may cause discoloration if they accumulate over time.